Christmas time is the perfect opportunity for catching up with friends and family and over-indulging in delicious food! Yet, when you're asked to bring something to that next event, it can always be hard coming up with another fabulous recipe to wow. We have done the hard work for you. Trust us, the rest is easy! Check out these adorable DIY melted snowman biscuits. They're cute, they're fun and the kids will love helping you make them. Here's how.
Melted SNOWMAN BISCUITS: INgredients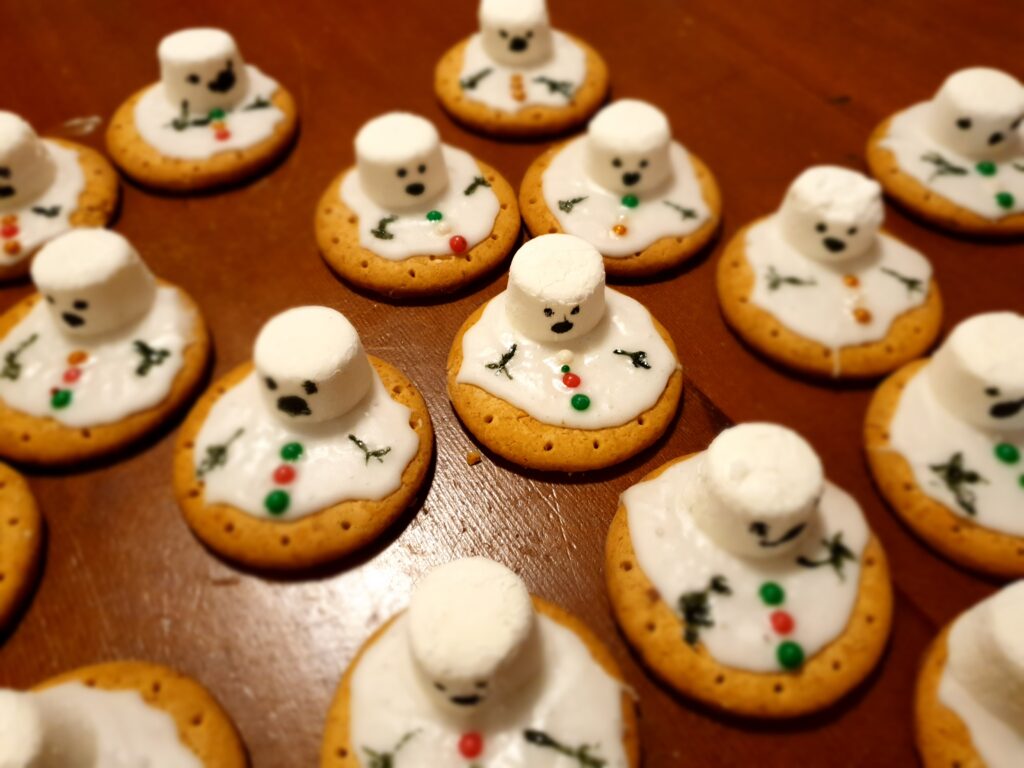 Ready to get started with these adorable melted snowman biscuits? Here's what you need:
Packet of biscuits: we used digestives
Icing sugar
Water
Method
Now you have everything you need, it's time to get started.
Make your icing mixture. Use one cup of icing sugar and add water one tablespoon at a time until you get a consistency you're happy with.
Pick out all the white marshmallows from your packet and put them to the side.
Grab and teaspoon and spread icing mixture onto each biscuit along with a marshmallow. Place the marshmallow at the top of the biscuit.
Add in three Christmas pearls to be the snowman buttons. Place them in a line coming down from the marshmallow.
Get drawing! Give each snowman their very own face and arms with the edible pen. You can mix it up for each and every one.
Have fun!
Most of all, have fun and get creative with these fun and festive snowmen. Mix up the decorations any way you like, simply using what you have in your cupboard. They're sure to be loved no matter what.
Looking for more help organising that next event? Why not download our FREE DIY Party Checklist to help you out!