It's my party and I'll cry if I want to… Actually it was my party, but instead of crying, I decided to make a cake. It's the one time a year I get to choose the cake for myself and have a bit of fun. So with that in mind, I put myself to the challenge of creating a gravity-defying M & M's cake. And if you ask me, I did a pretty good job of it!
Disclosure: This post contains an affiliate link, and at no additional cost to you, I'll earn a small commission if you decide to purchase after clicking through the link. I'll only ever recommend things that I love and believe will help you, and the decision to purchase is entirely yours!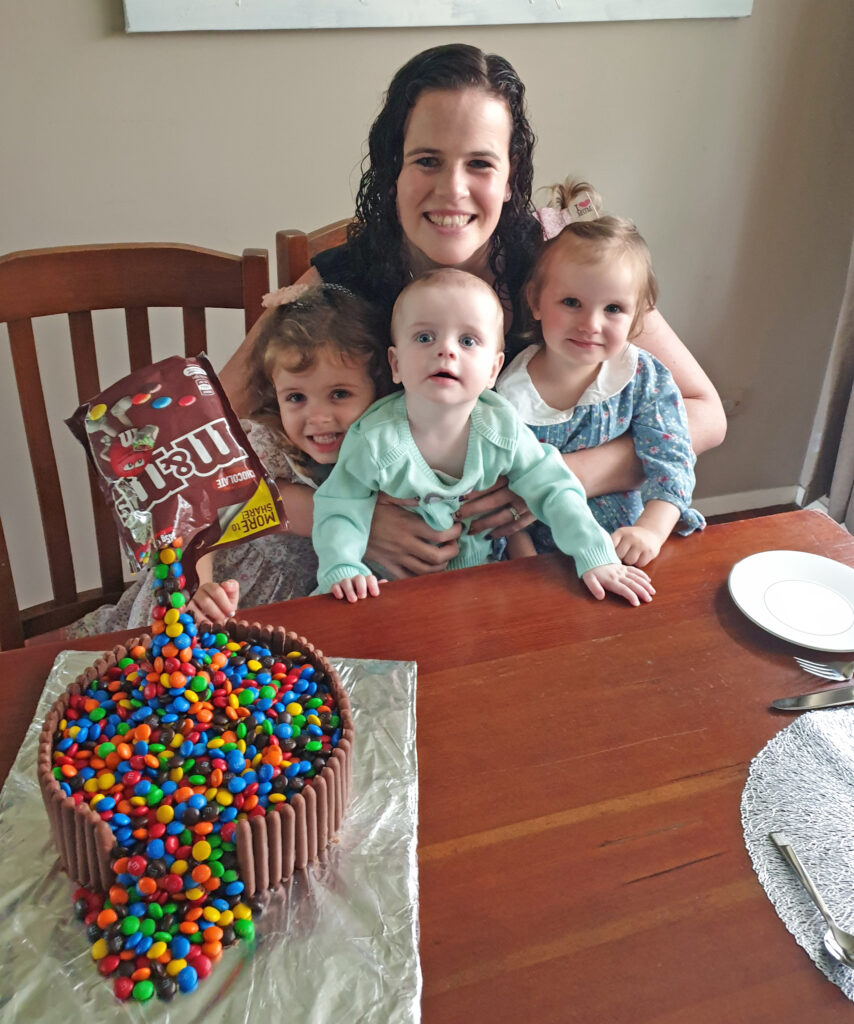 How It Works
The bottom of the cake is easy. I just followed a recipe for a standard sponge cake and baked away.
Once it had cooled, I layered on a chocolate ganache icing, and then use the chocolate fingers around the side. I made sure I left a gap where I wanted the m&ms to fall out.
Now for the tough part…the falling m&ms. Actually it wasn't so tough – although did get just a tad frustrating. 
I used fondant in the middle and molded it into a prism shape. I then used the ganache to layer on the m&ms. It too patience, waiting for the ganache to dry. It did fall down a few times as I rushed.
I waited until it was dry before popping on the cake and hanging off the empty m&m bag.
VOILA!

Need more tips when it comes to planning that next important occasion? Check out our DIY party planning checklist and get started today!