It comes around every year. Term 4 is always here in the blink of an eye and you go from preparing to send your little one's off to a fresh year of school to thinking of what to give their teacher to say thank you at the end of it all. It's hard to find something a little bit different and so easy to go with another box of chocolates that you're sure they'll enjoy at some point. Thanks to the new Cricut Joy Xtra, the kids and I had some fun creating our very own personalised teacher stickers – which they loved. And it's easier than ever.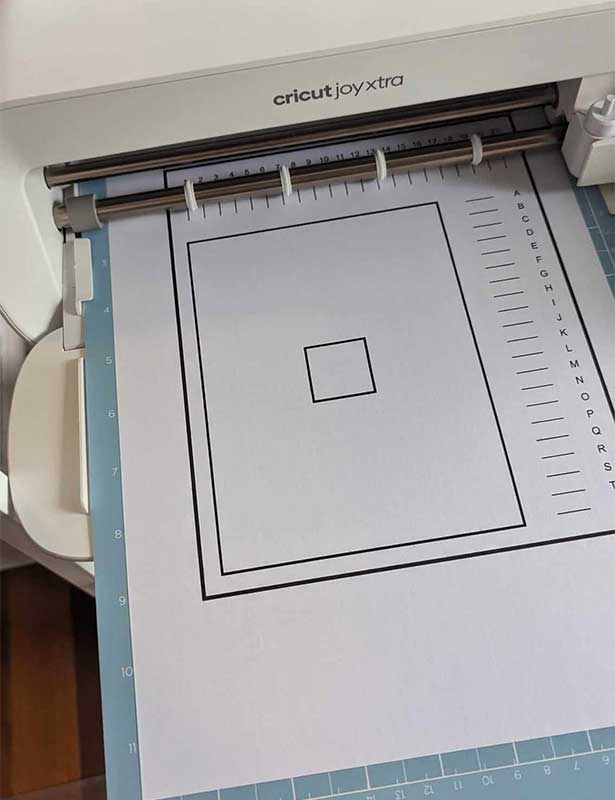 The Cricut Joy Xtra is just made for stickers. And they're so much fun to make too. You can do some much with them.
The first step in these personalised teacher stickers is calibrating your machine. It took a couple of times to sync the Cricut with the printer, but the whole process was so incredibly easy! 
Designing Personalised Teacher Stickers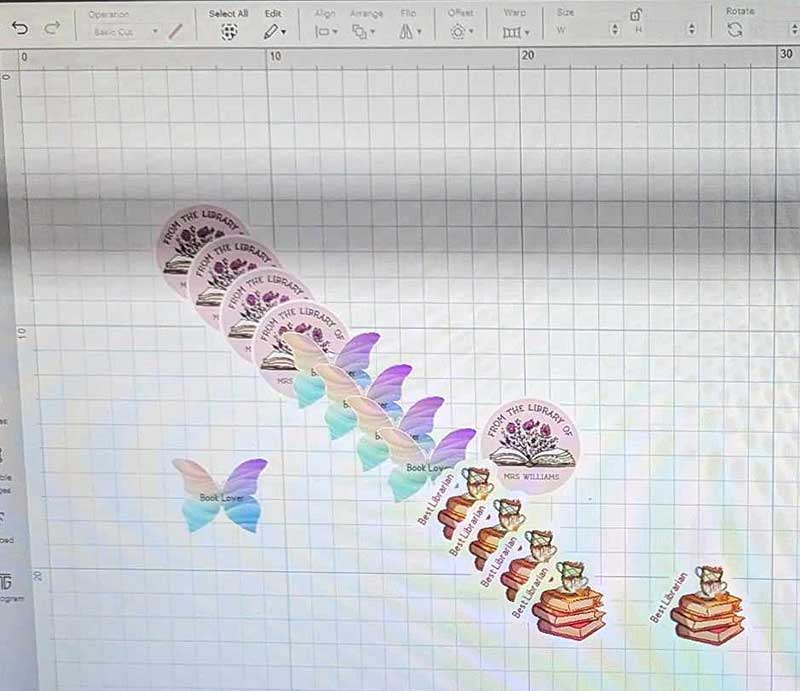 The kids had so much fun with this part.
They went through Cricut Design Space and chose pictures they thought their teachers would like. This meant books for the Librarian, butterflies for the Kindy teacher and so on.
They were able to add names and little sayings, like 'Great Job!' which we flattened into one image and added an offset to for the machine to cut around (without risking the actual sticker).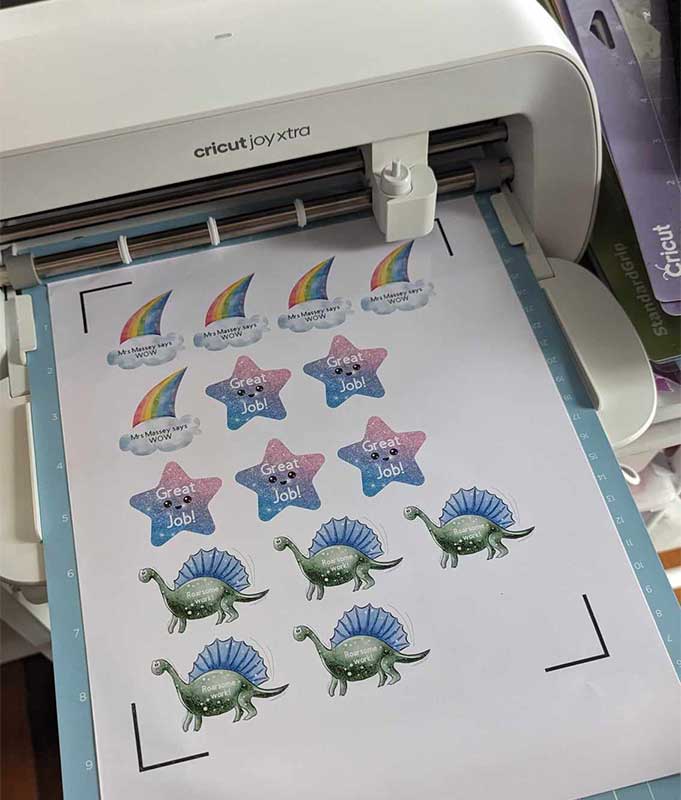 We sent the stickers to the printer and next step was cutting them out. I just love how simple and easy the process is. You just have to watch.
Since the machine is already calibrated, the Cricut knows exactly where to cut. The result: perfect little stickers ready for the teachers.

If you're after a unique teacher's gift idea, stickers can be used for anything! Here's some other great personalised gift ideas with the stickers:
The options are endless – all you need is to print, cut and you're good to go with any design you like (and no layering!). Just make sure you have the paper you need on hand. For these stickers, we just used your normal sticker paper, but if you're decorating a drink bottle or lunch box find the waterproof sticker paper to make sure it survives the weather.