Are you on the hunt for the perfect gift for a little girl in your life? Whether you're heading off to a school class party, or have a little girl in the family to buy for, the Shimmer n Sparkle Manicure Magic Nail Studio is a great fit. I test it out with my two girls Cassie and Vivi. Here's what we thought!
Testing out the Shimmer n Sparkle Manicure Magic Nail Studio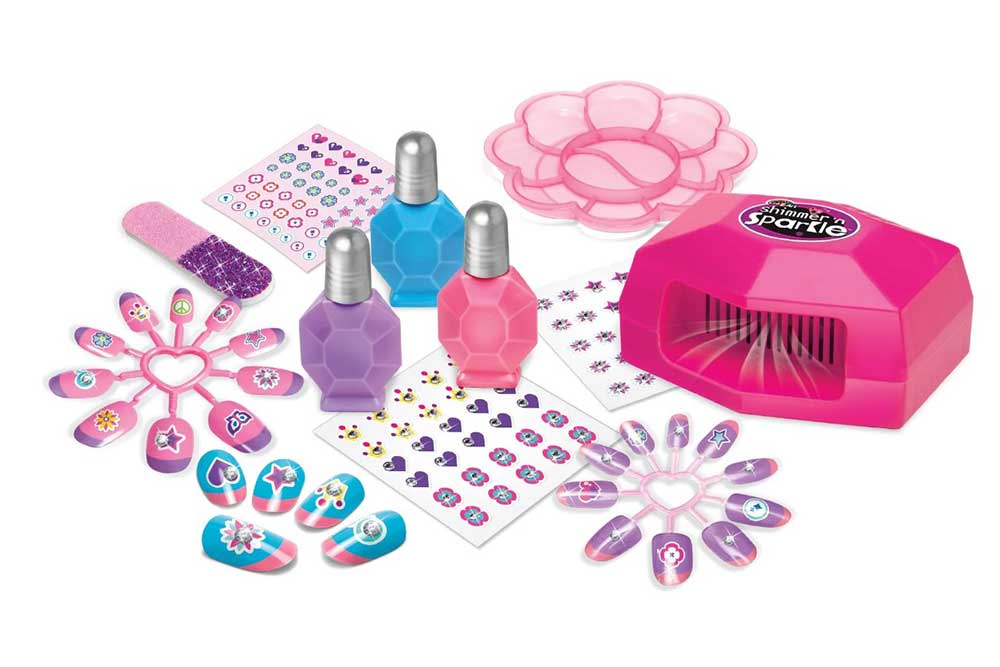 My girls (5 and 7) just LOVE doing their nails. I can't bring out my own nail polish unless I am willing to share and paint their nails as well. Even better, they love being able to decorate their nails. They have really gotten into nail stickers and gems, so I wasn't surprised when their mouths dropped at the sight of this kit. It was right up their alley.
The kit itself is aimed at 8+ years (bit too young for my 5 year old). I decided to skip the fake nails, and just let her paint and pop on the stickers.
Meanwhile, my 7 year old was all-too-eager to have a go at popping those fake nails on. It was easy enough to do. You simply press them on and they're ready to go, with really simple instructions to follow.
They had a blast picking their nail colours. But it was the stickers on top that were the real highlight. I think both girls fell in love with the drying machine on the spot. They can never seem to sit still after getting their nails done to let them dry. This sped up the process and meant they could jump down and get back to playing mums and dads in seconds.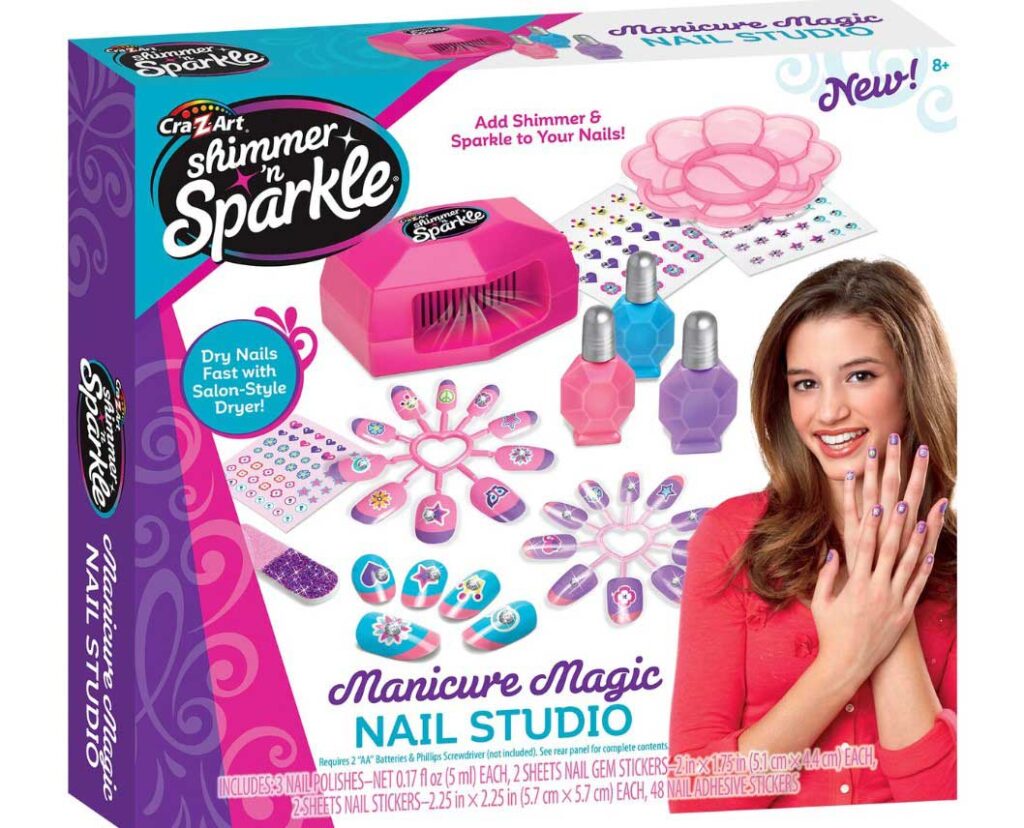 Gift choosing can be hard at the best of times. If you have a girly girl in your life to find something special for, this set is sure to be a hit! Hours of entertainment in one box.
More gift ideas…
On the hunt for more great gift ideas? Here's some inspiration for you: