It's no secret that emojis have become integrated into our everyday life. Whether we're crying with laughter 😂, shedding a tear 😢, or sharing some love 🥰, there's an emoji for just about everything. Even a… poo emoji 💩. Birthdays are all about having a bit of fun, so if you have someone special in mind, it might be time to plan the perfect cake – a DIY poo emoji cake that is guaranteed to make them smile on their big day. Crystal shares how she put together this creation!
My three year old wanted to make his dad a Poo cake for his birthday! How could I resist? The best party is, this was honestly it was just thrown together in less than an hour.
Ingredients
2 x white chocolate mud cakes from Coles
Chocolate buttercream
Paper & scissors to make the eyes and mouth (0r fondant if you prefer).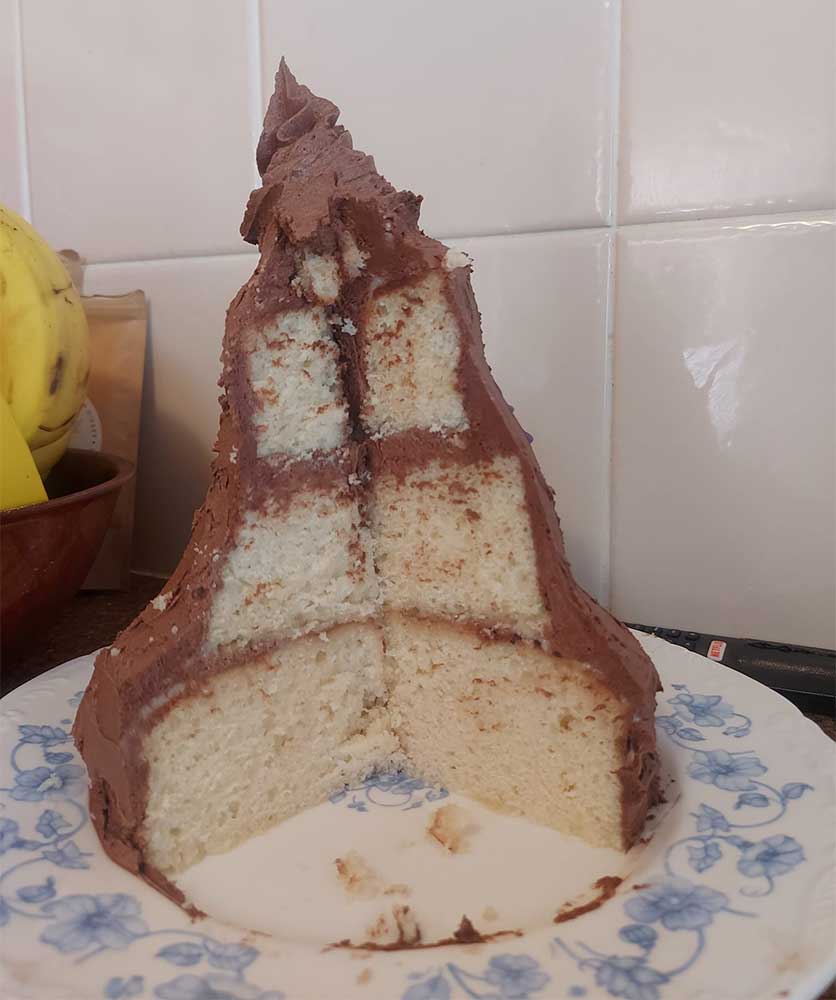 Method: DIY Poo Emoji Cake
Cut the cakes ready to stack.
Stack the cakes on top of each other with some buttercream in-between the layers. Place onto a cake board.
Shape the layered cakes into a poo shape. The great thing is, you can't go too wrong with it! Just have a bit of fun turning the cake into poo!
Use the buttercream to cover the entire cake brown.
Crystal simply drew on paper and cut out the eyes and mouth for this DIY poo emoji cake. Of course, you can use fondant to make it entirely edible – depending what you prefer.
Voila, it's as easy as that. Plus, at the end of the day it wouldn't have mattered if it looked like shit!