I have the need…for speed! Who doesn't love Lightning McQueen and his buddies in their epic Cars adventures. It makes for the perfect party theme for any little boy or girl! Mum Lynette has done a great job of putting together these gorgeous theme for her little one (the clever party food has to be a highlight). Read on to get some ideas for throwing your own Disney Cars Party.
Disclosure: This post on Disney Cars Party contains an affiliate link, and at no additional cost to you, I'll earn a small commission if you decide to purchase after clicking through the link. I'll only ever recommend things that I love and believe will help you, and the decision to purchase is entirely yours!
Disney Cars Set Up
The set up for this party has all been centred around the party table. This can be a great idea for any party to bring it all together in a nice and simple way. Lynette shopped for a number of the probs from Kmart and even op shops.
Food Set Up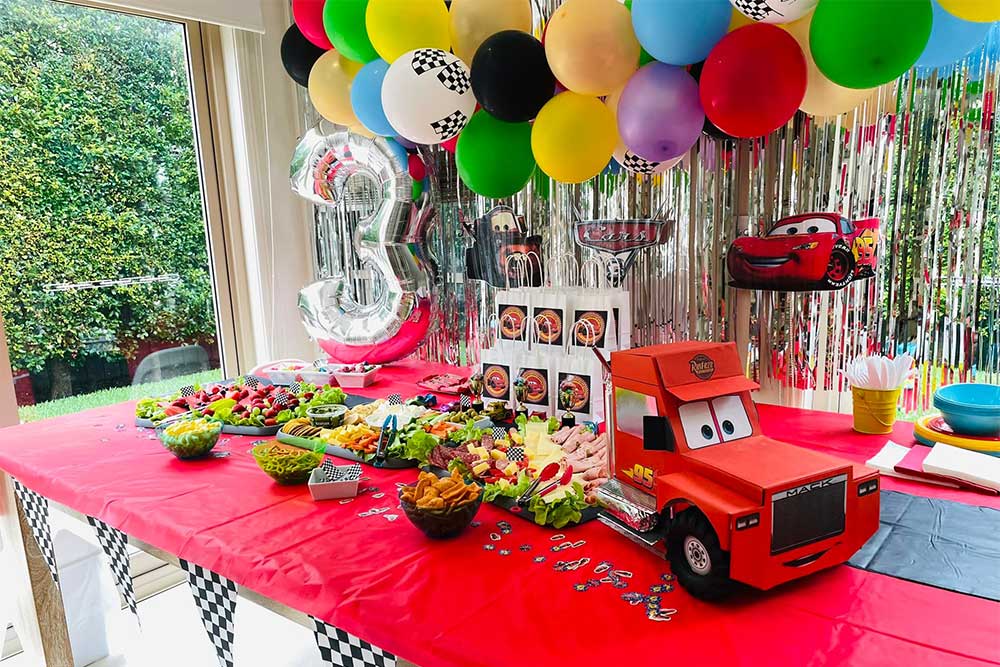 The best party about this food set up is Mater is actually pulling the trays! How clever is this. You can have a go at creating your own Mater from cardboard, or simply buy a toy and just place the trays behind like they are being towed. So easy to do and so effective.
You can find a Mater toy here>>>
You can even keep the food on theme. How cute are the tim tam race cars and the traffic lights. Perfect for any car-themed birthday.
DIY Cars Labels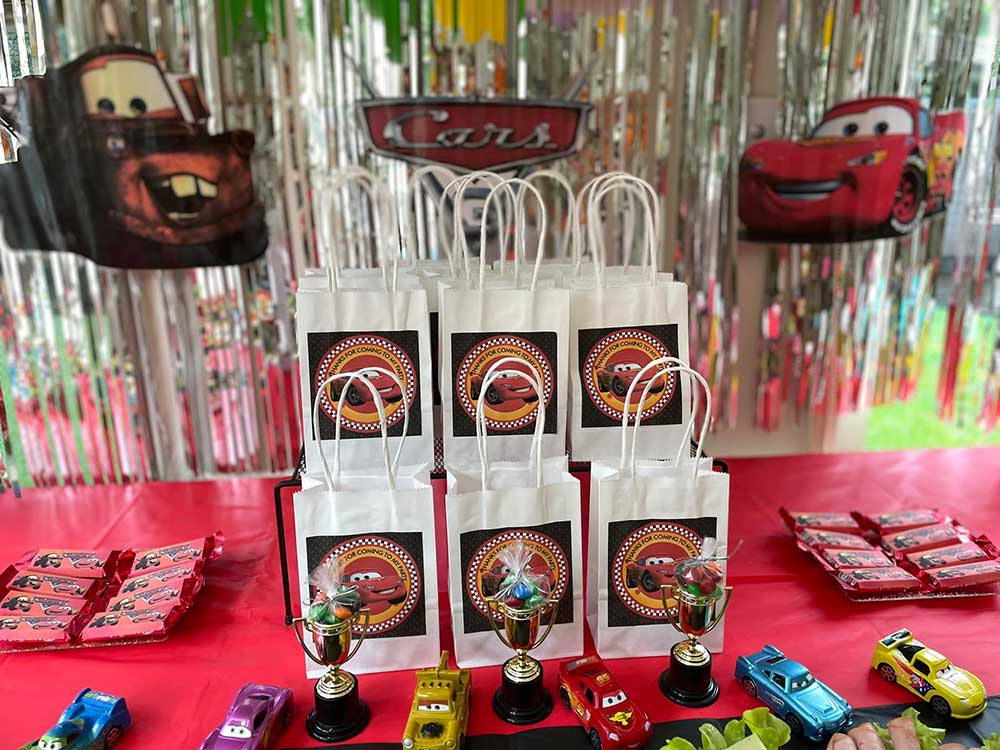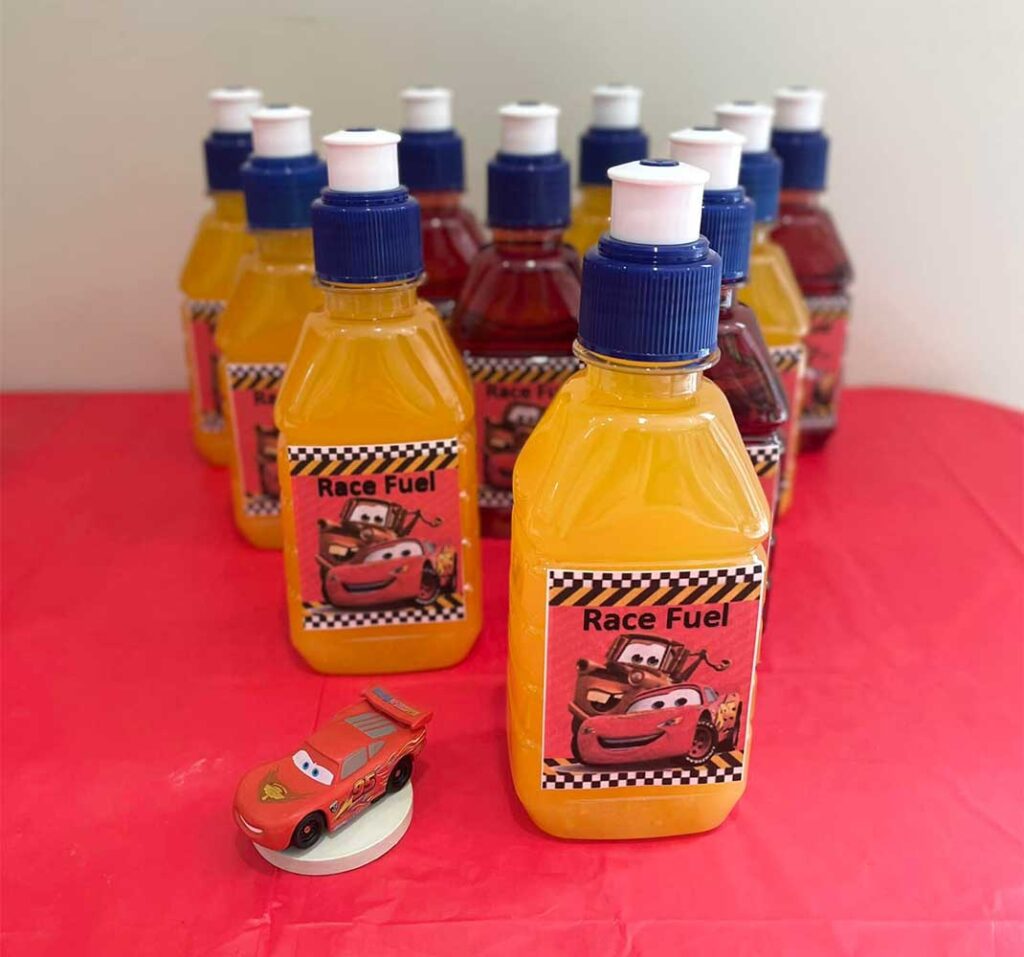 If you're looking to save on costs, this is one of the best ways to do it! Lynette found some cars images online and printed them off and laminated them for the party.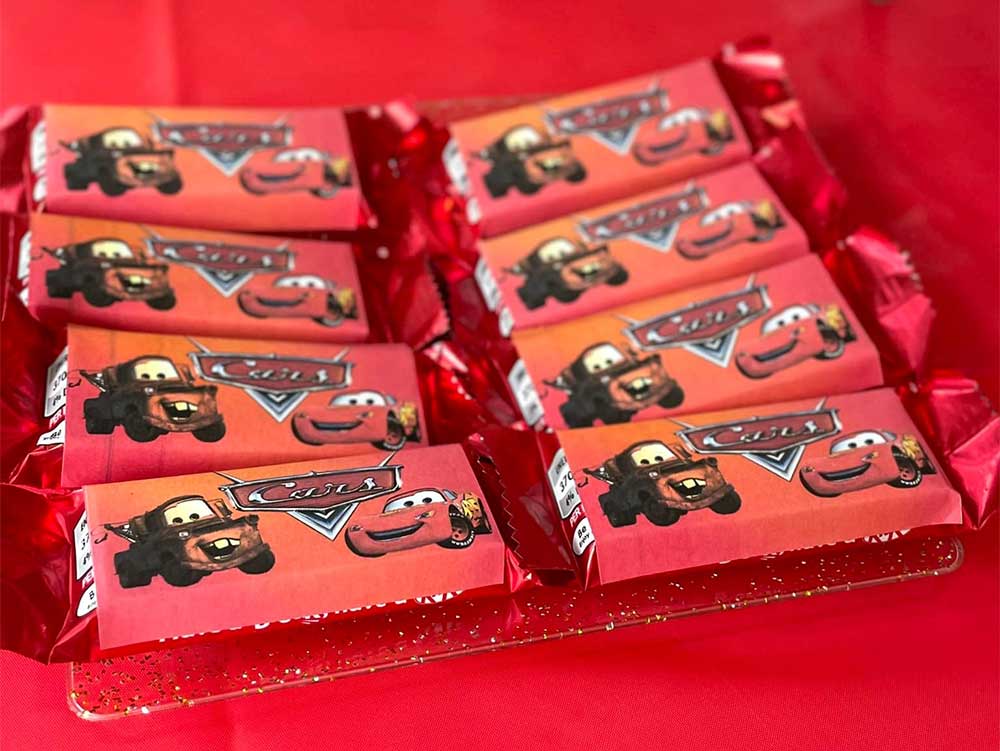 She did the same to create the chocolate bar wrappers and the drinks labels. Nice and simple and pulls everything together with the theme.
CARS GAMES
Of course, we can't forget the entertainment when it comes to a kids' birthday party. Lynette has done a great job putting together this DIY pin the wheel on the car game! It's been printed off and laminated and is ready to go.
DISNEY CARS CAKE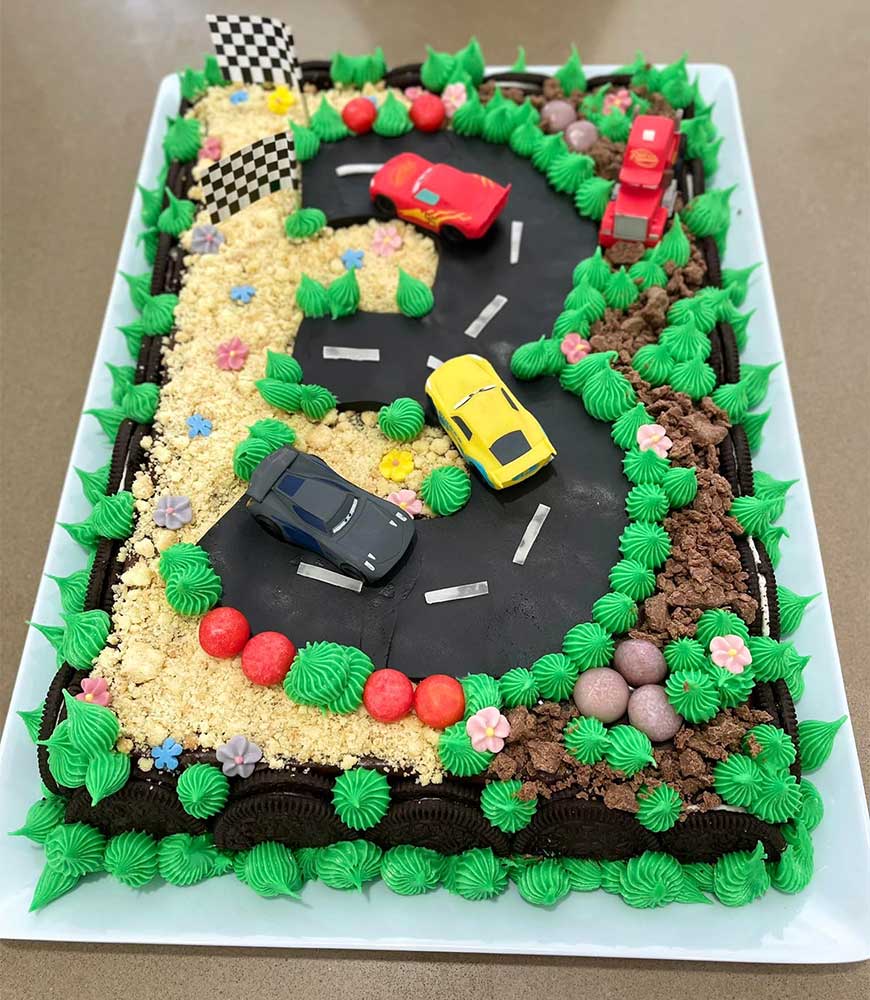 The birthday cake was a Coles Chocolate Celebration cake. Simply place it on a cake board and decorate with crushed shortbread, green-coloured Coles buttercream frosting and black fondant to make the number 3 shaped road.
Add some toy cars on top and there you have it! A nice and easy cake that your little one will love playing with, as much as they enjoy eating it.
Looking for more great cake ideas? Check out this Race Track Cake.
Need more tips when it comes to planning that next important occasion? Check out our DIY party planning checklist and get started today!