There's something extra special about being able to make a cake for your child's birthday. Mum Victoria managed to pull together this incredible DIY race track cake for her little – and it looks amazing! Here's everything you need to know about creating your own masterpiece.
Disclosure: This post contains an affiliate link, and at no additional cost to you, I'll earn a small commission if you decide to purchase after clicking through the link. I'll only ever recommend things that I love and believe will help you, and the decision to purchase is entirely yours!
Ingredients
Cutting Out The Race Track
Now for the fun part, cutting out the cake into a 3 shape!
Stack two mudcakes on top of each other, with the icing together.
Follow the diagram pictured to cut a hole in the middle and then a section off the side.
Do the same with the two remaining mudcakes.
Place them next to each other on a cake board.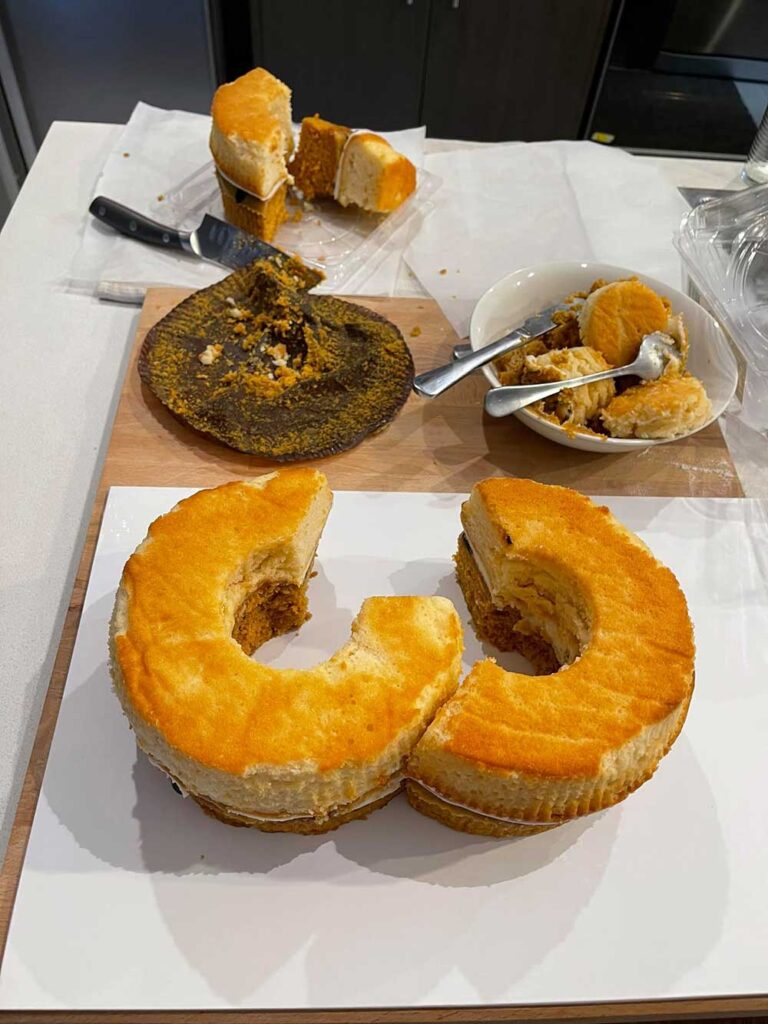 Here's what it will end up looking like!
Next, you want to cover the entire cake in a crumb coat of icing. Pop it in the fridge to set.
Fondant On Top
This gorgeous race track cake has fondant on the top. You will need:
Grey for the road.
White for the lines.
Black for the speed bumps.
Cover the top in grey and cut it to size by cutting off the edges.
Create two black bumps to sit in as speed bumps.
Next, get to work on the white lines over the road. You can space these out however you choose.
Finally, roll green fondant to make the outline of the cake.
Freckles & M&Ms
The final part of the decorations are the Freckles & M&Ms.
Have a go at placing the Freckles all around the outside of the cake. The M&Ms then sit at the top, underneath the green fondant line.
You can use alphabet cookie cutters to make fondant letters of your child's name for the cake.
Add your cars on top and voila!
Race Track Cake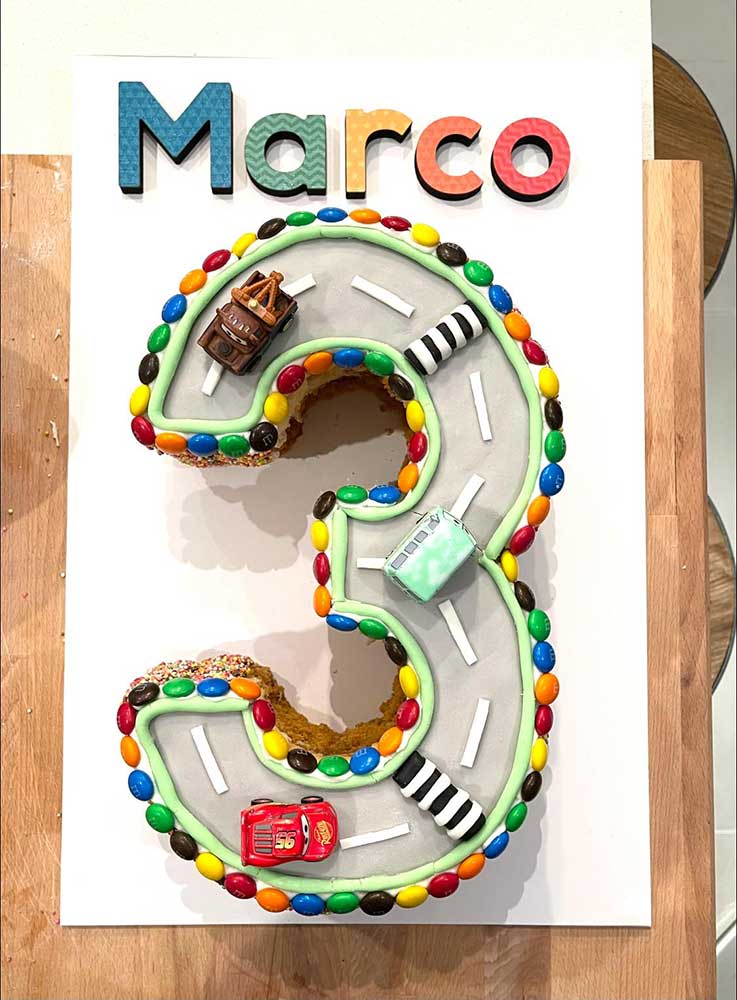 Victoria shares: "I couldn't wait to make my sons birthday cake, only took three years to try (with an 8 week old that doesn't like to nap for long/at all… what was I thinking! ). This took about 2.5 (broken) hours last night.
Very happy birthday boy who loves riding his cars over bumps."
Need help planning your next birthday party? Make sure your download our DIY party planning checklist and have a go!