If you have some cardboard boxes lying around then it's time to save them! They will come in very handy for this amazing construction birthday party theme. Mum Jaimie shares how she pulled together this complete DIY-friendly dream party for her son Isaiah. Here's how you can replicate the look and create your very own construction birthday party theme.
Disclosure: This Construction Birthday Party post contains an affiliate link, and at no additional cost to you, I'll earn a small commission if you decide to purchase after clicking through the link. I'll only ever recommend things that I love and believe will help you, and the decision to purchase is entirely yours!
Construction Birthday Party Set Up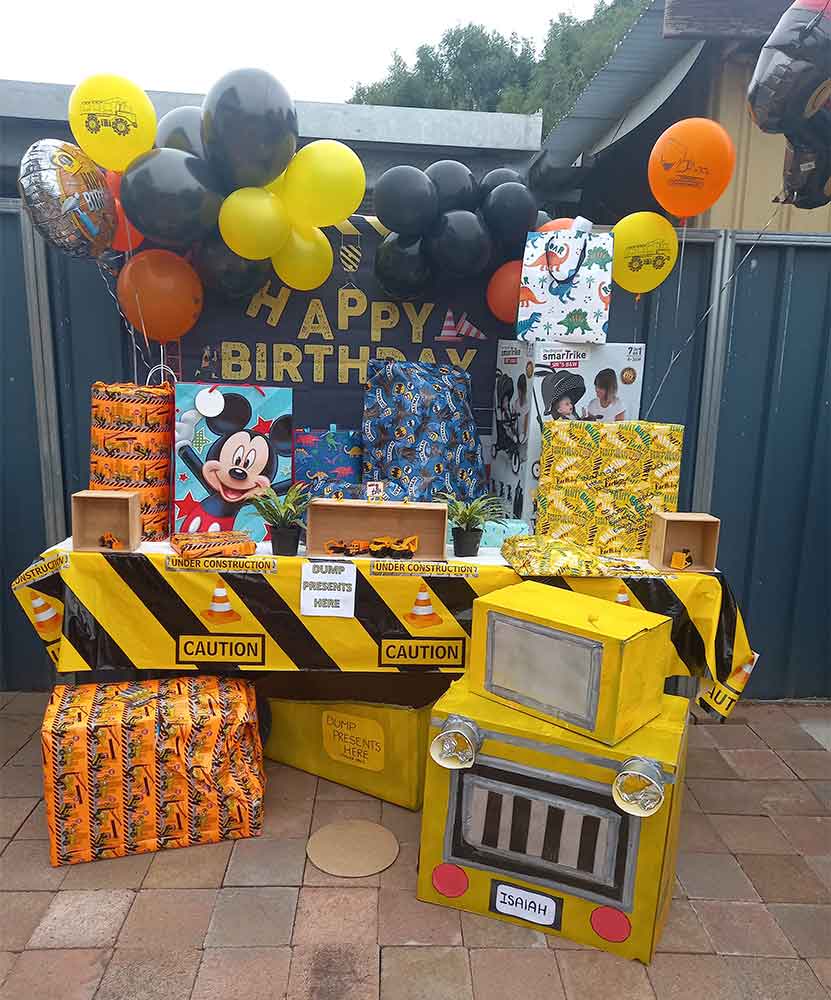 One look at this incredible set up and we're hooked! It's everything you want in an amazing construction party and more.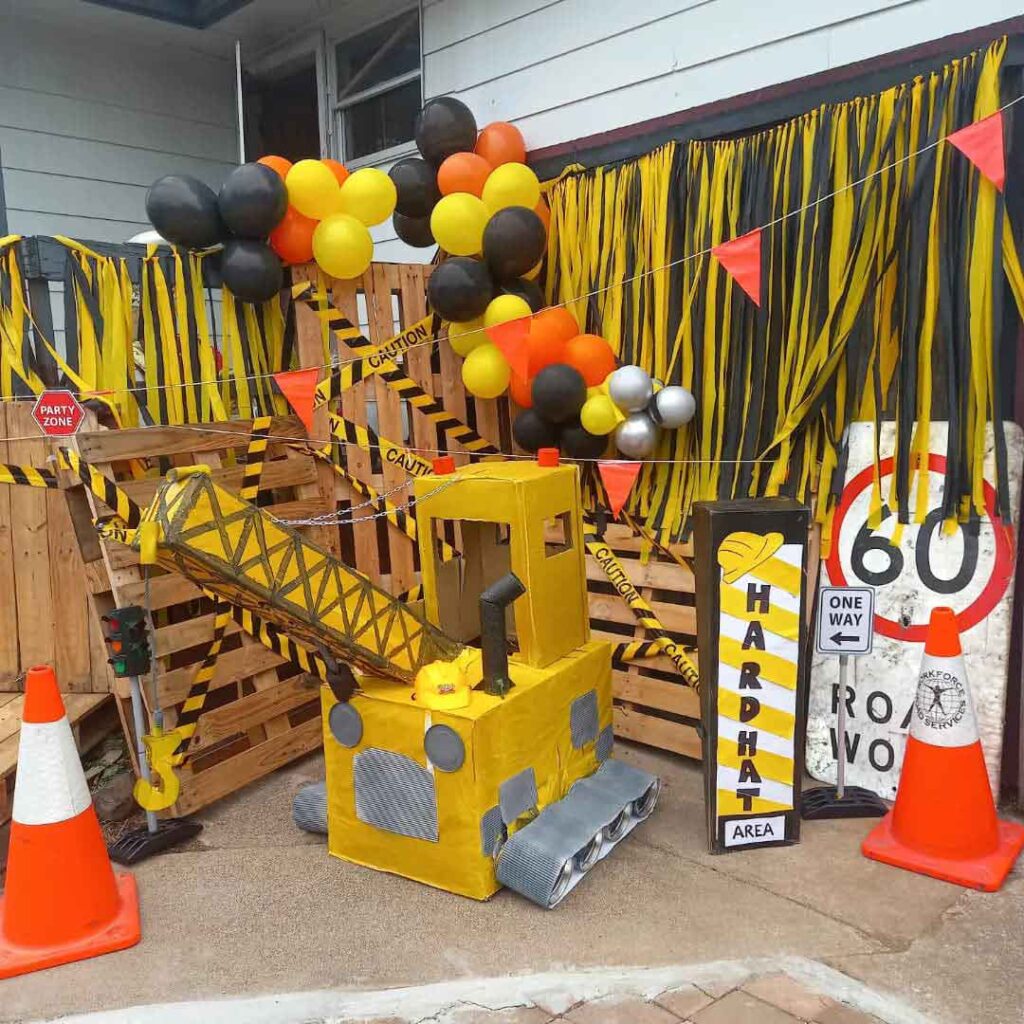 Of course, this set up also requires a little DIY in the process as well. Jaimie grabbed some spray paint and let her creative juices run wild for the rest of the set up and the
decorations
are amazing. You can also add in:
CONSTRUCTION BIRTHDAY PARTY FOOD
Next up, party food! How nice and simple is this clever good idea. Grab some chocolate mousse cups from Coles or Woolworths and add some grated chocolate on top. With these gorgeous spade spoons, kids can now go digging in the mud!
Drink time! Simply add a bit of colour to the water, or even treat the kids to some cordial. Add in these gorgeous straws and you're ready to roll.
Check out the straws here>>>
Cake
Want to get your child involved in make their cake? Or perhaps even an older sibling? Here's a clever idea!
Jaimie actually purchased the base of the cake off a local cake maker and then worked with her daughter to create the top! Such a great idea. Grab the cake board and you're good to go!
T-shirts
The party outfit is one of the most important parts of the party itself! Jaimie had these custom made by a local business, and they look fantastic! Plus, they're super adorable.
This
party favour
table is just adorable and nice and on theme as well. Jaimie has created this gorgeous 'Dump Cards Here' – perfect for well wishes for the birthday boy! With the party bags behind. On the hunt for construction
party bags
? Here are a few options:
There is also an entire area dedicated to hard hats, which is just perfect for a construction party. Kids can play with them during the event, and they can double up as party favours to head home with them as well.
Construction Party Inspiration
Are you ready to create your very own fun, incredible construction party? It's time to get started and enjoy some inspiration for your budding builder.
Why not take some inspiration from members of our DIY community who have been there and done that. Click through to find out where they shopped their look.
You can also check out our guide on where to find the Best Construction Party Supplies.
Need help planning your next birthday party? Make sure your download our DIY party planning checklist and have a go!