Rice Krispie Snowman
If you're looking to get into the festive spirit, it's hard to go past these adorable rice krispie snowman. Whether you've been asked to 'bring a plate' to an event, or simple want to roll your sleeves up and get into the kitchen with the kids, this should be your go-to festive recipe. The best part is, you have full creative license! While we offer up some ways you can bring your snowman to life, it's entirely up to you to decorate them how you choose. After all, that's half the fun of it! Enjoy!
Ingredients
Makes 25 Crackle Mixture:
6 cups Rice Bubbles
250g marshmallows
50g butter
Decorating Snowmen:
Sour straps
Allens Strawberries and cream
Bullets (for arms)
100g icing sugar
1 tbs milk
Black edible texta, shop here
Rice Krispie Snowman Method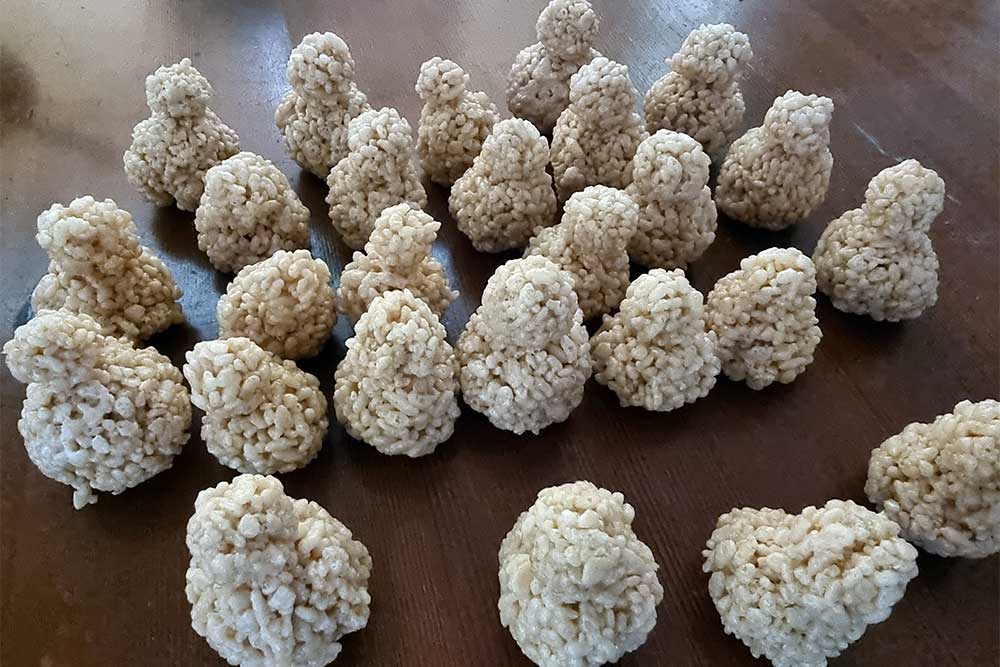 Grab a big bowl and measure out 6 cups of Rice Bubbles.
Heat a saucepan on your stove over medium heat.
Add in your marshmallows and butter, and stir with a wooden spoon until they have melted and combined.
Tip this marshmallow mixture into the Rice Bubbles and mix away. You want them to be as combined as possible.
Now for the messy part! The mixture will be extremely sticky, which can make it hard to roll in your hands. One option – if you want to be precise – is to use a measuring spoon to form the bodies. Another way is to use some baking paper and roll the mixture into balls between two pieces. Hint: if you want to roll the balls in your hands, a little water can help it stick less.
Roll out all the body and heads!
Give them time to cool and set in place.
Decorating Time!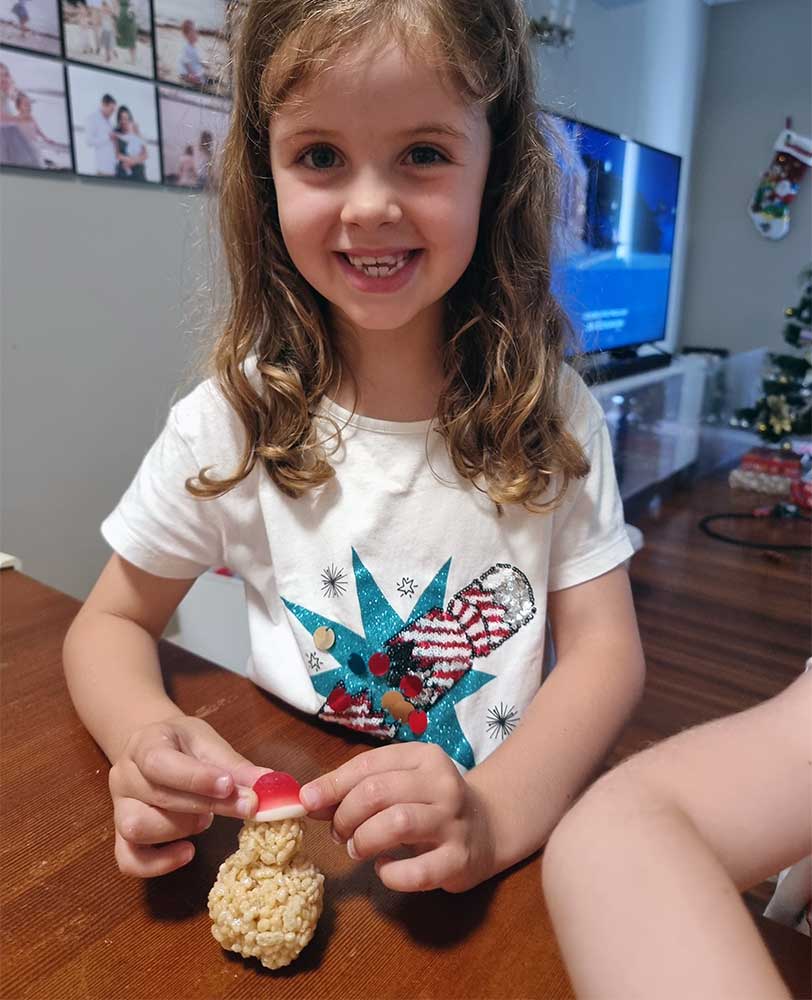 Now for the fun part. Remember, you can decorate your rice krispie snowman any way you like and just use this for inspiration.
Start by making your icing mixture. Mix together your icing sugar with milk. If the mixture is too sticky, simply add some more milk. This will be used to stick all your decorations on.
Allen's Strawberries and Cream: these make the perfect snowman hats! Use a little icing to stick on their heads.
Sour straps: tear these in half lengthways and wrap around your snowman's neck to create a cute little scarf.
Use your black edible texta to create eyes and a mouth for your snowman.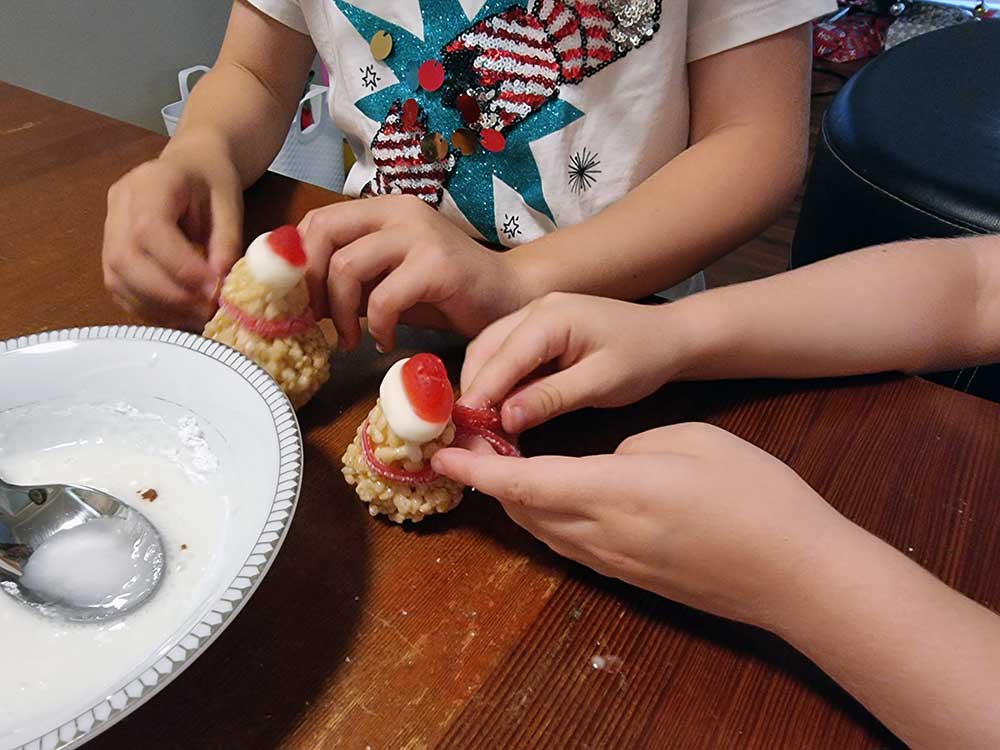 You can also use the bullets, cute in half, to create arms for your snowman. M&Ms make the perfect buttons down his front.
Once you're done, pop them on a cake board and enjoy! They will be the highlight of any party. You can also use them as a party favour for a Christmas event. Let everyone take one home to enjoy!
Need more tips when it comes to planning that next important occasion? Check out our DIY party planning checklist and get started today!