A 21st is a huge occasion and one that is traditionally celebrated with a big party! Picking a theme for a 21st can be challenging and fun. But when you're heading off to pilot school, it's easy – welcome to a Come Fly With Me themed 21st birthday party.
Disclosure: This post contains an affiliate link, and at no additional cost to you, I'll earn a small commission if you decide to purchase after clicking through the link. I'll only ever recommend things that I love and believe will help you, and the decision to purchase is entirely yours!
Come Fly With Me Sign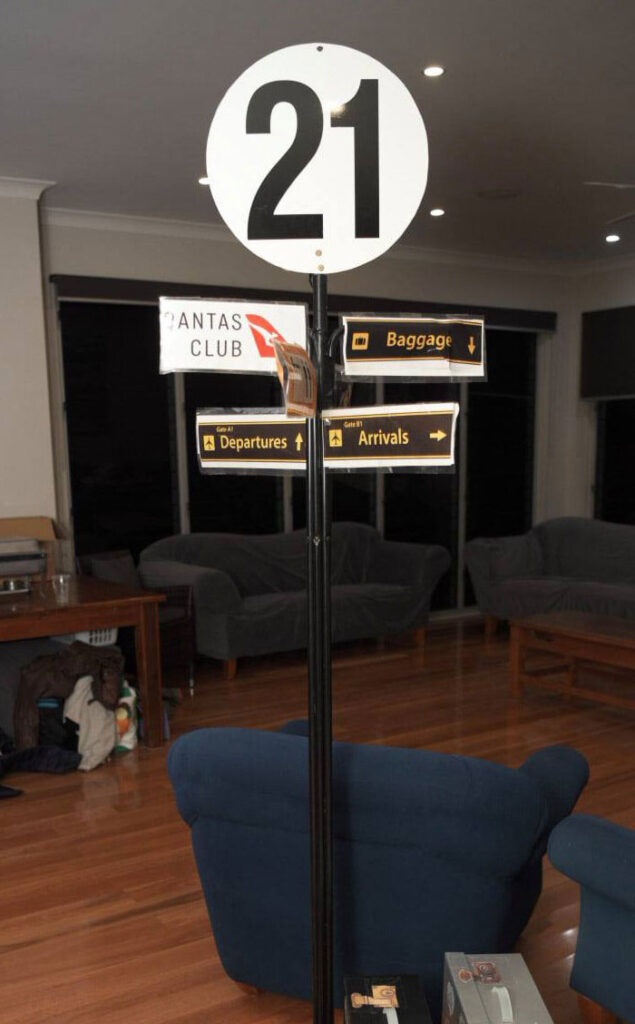 Welcome to a pilot's dream party, starting with this amazing sign that has been made with a repurposed hat rack.
The signs were downloaded from the internet, printed out and stuck on to give this affect.
It's a great party prop idea and nice and low maintenance!
Come Fly With Me Runway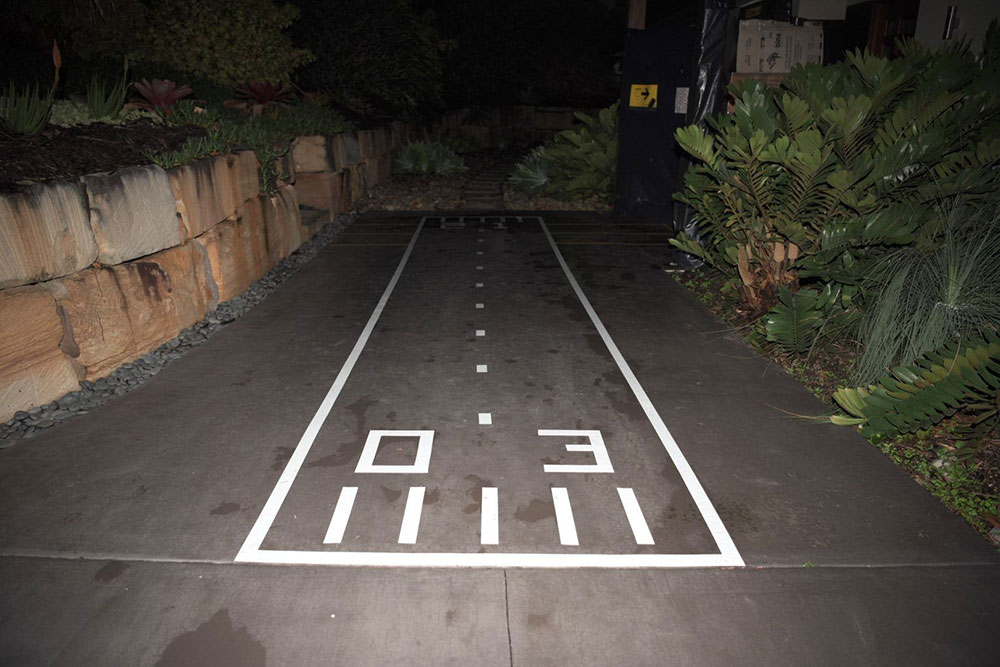 No pilot party would be complete without a runway. How clever is this idea! The runway has been made out of tape, simply stuck to the driveway. Very easy to do and so effective.
Having it on the driveway means it's the first thing guests see when they enter the party. great way to set the theme straight away!
But it doesn't end there. In order to actually enter the party people, of course, had to go through security check! Another incredible clever idea.
Come Fly With Me Party Security Check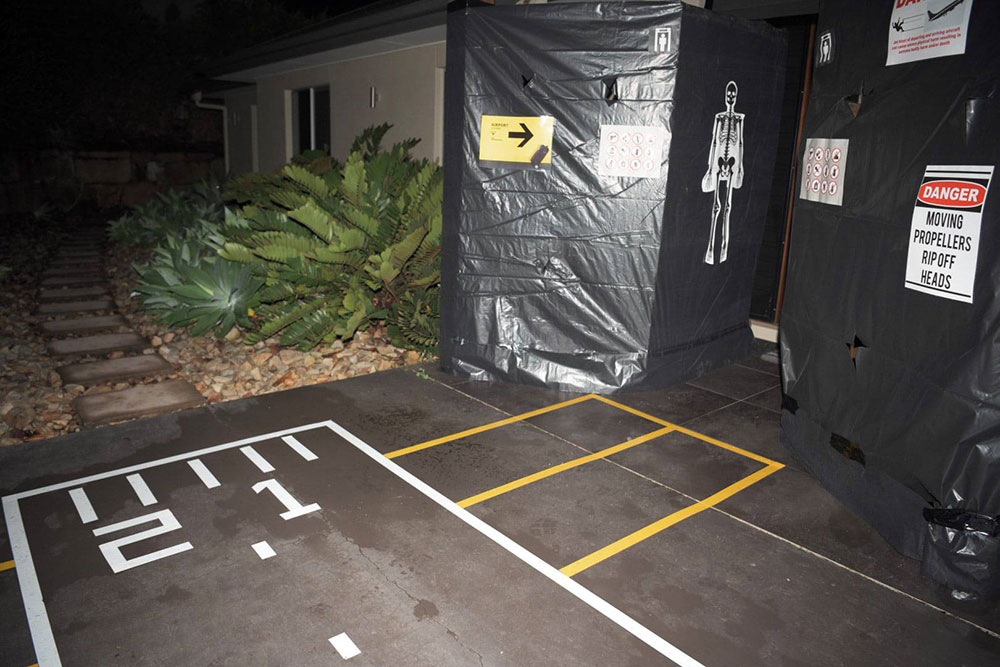 This has to be my favourite part – the full security check to get into the party. Once again, the set up is really simple and easy. Everything can be covered with black garbage signs. The signs were printed from the internet and then stuck on.
Everyone coming to the party has to go through a security check before they get in! Brilliant.
Drink Station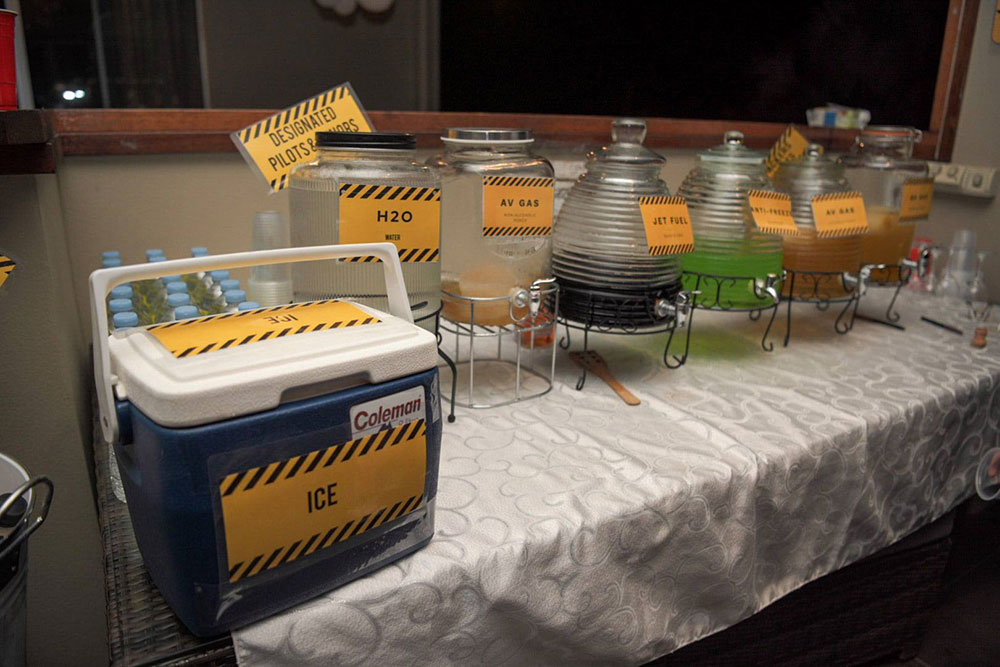 No 21st Come Fly With Me party would be complete without drinks! Both of the non-alcoholic and alcoholic variety. So many choices!
You can find large glass drink dispensers here.
The signs were made by the mum and based off a template from the Internet.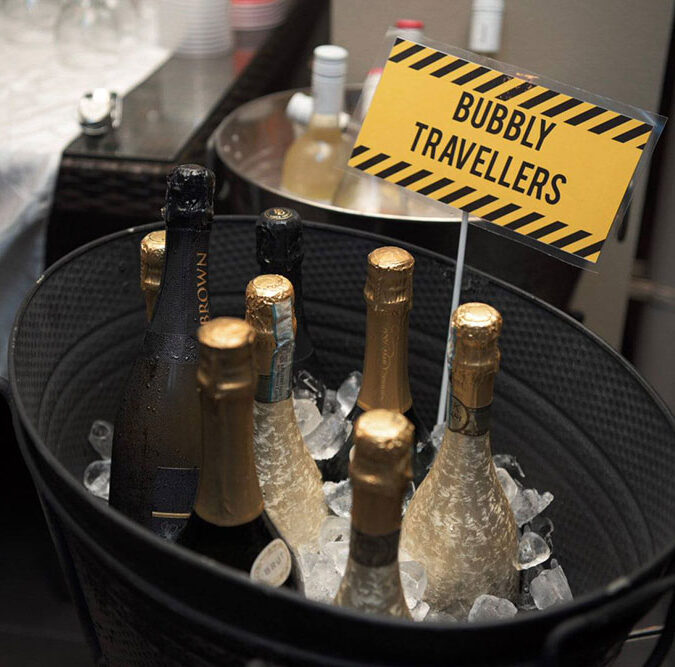 And of course there was bubbles provided for those frequent travellers as well.
Come Fly With Me Cake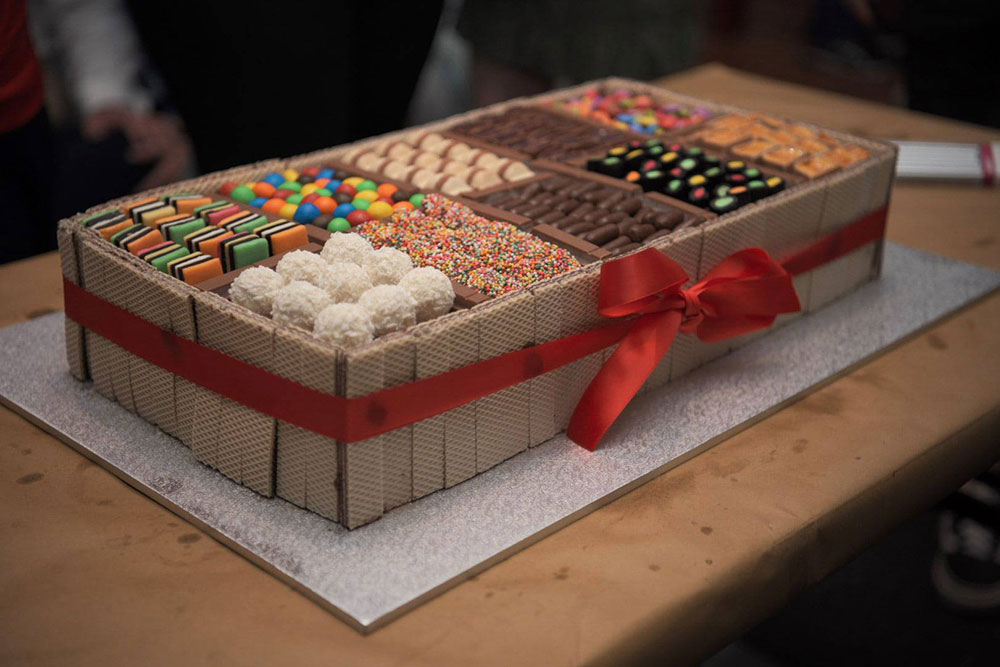 Another great DIY option, this cake not only looks amazing, but we best it tastes fabulous as well.
The great thing is, it's hard to go wrong with it! As long as you stock up on lollies and chocolates, you can put anything you like on top. Have some fun with it.
Need more tips when it comes to planning that next important occasion? Check out our DIY party planning checklist and get started today!