Hop into Easter and start indulging in the chocolate early this season with this deliciously tasty treat! The best part? This Easter brownie carrot patch is designed to be messy – completely with oreo biscuits as dirt! So kids can really dig in and have some fun creating this adorable masterpiece.
Disclosure: This post contains an affiliate link, and at no additional cost to you, I'll earn a small commission if you decide to purchase after clicking through the link. I'll only ever recommend things that I love and believe will help you, and the decision to purchase is entirely yours!
Ingredients
Here's what you need for some Easter fun:
1 packet chocolate oreos
1 packet mini eggs (yum!)
Betty Crocker frosted brownie mix (of course, you can go ahead and make your own from scratch)
100g White chocolate melts
1 punnet strawberries
Orange food dye (or red and yellow mix)
Bunnies to decorate. Check out these adorable ones!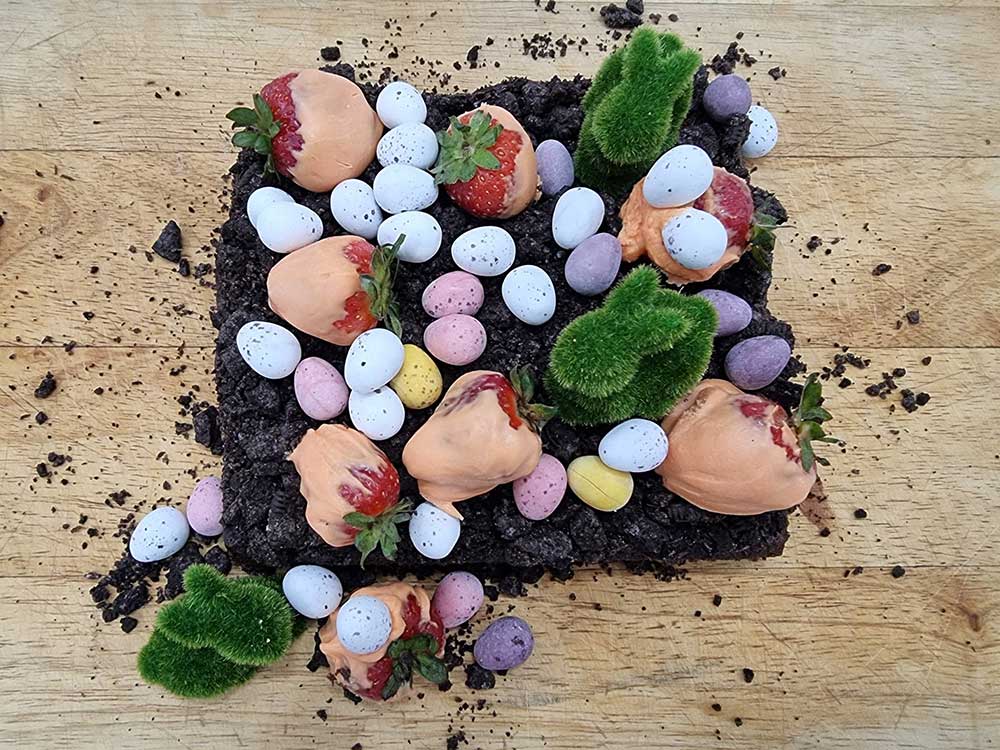 Easter Brownie Method
Time to get baking! Here's how to create this fun and creating Easter carrot patch.
Start with the brownie! Cook it according to packet directions and give it plenty of time to cool before decorating. I made mine two hours ahead (when the kids were out), so they weren't tempted to dive right in. Pop it on a cake board ready to decorate, or even a chopping board will do!
Ice the brownie (again with the packet icing, or create your own).
Crush up your oreos. We grabbed a bowl and the kids took it in turns crushing them up with a spoon. Yes, it got nice and messy, but they had so much fun doing it!
Use a spoon (or clean hands) to sprinkle the oreo 'dirt' all over the brownies. The messier, the better!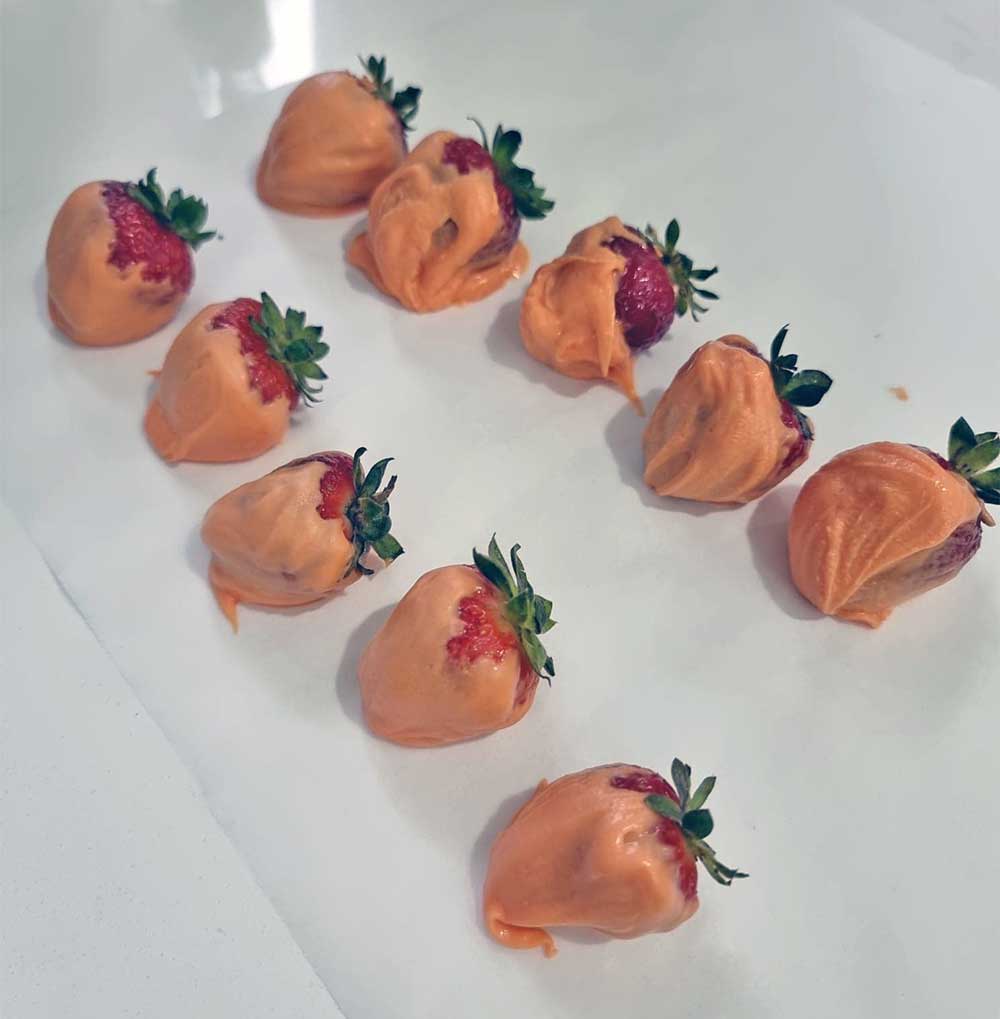 Now it's time to make some carrots!
Heat your white chocolate in a saucepan on low heat. You can even create a water bath on the stove to melt it – whatever your preference!
Once the chocolate starts melting, add the food dye. Remember, less is more! You can always add more as needed to get it darker.
Dip the strawberries! We set up some baking paper next to the stove and dipped the strawberries, then laid them to air dry. They're not perfect, but the kids had a perfectly fun time doing it. 
Now for the fun part: constructing the Easter brownies. The great thing is, you can do this however you like! Let the kids go wild adding the 'carrots', chocolate eggs and the little bunnies.
And there you have it! Three very happy children, and some very tasty brownies. You can even make some party bags for school or daycare and spread the Easter fun.
Need more tips when it comes to planning that next important occasion? Check out our DIY party planning checklist and get started today!