Are you looking to plan a Sesame Street birthday?
Planning a first birthday for your little one is special. It's about celebrating their first lap around the sun, while also celebrating your survival of the first year of parenthood. It doesn't matter whether it's your first child, or your fifth child, each first birthday is just as special. We have a whole category dedicated to some amazing first birthday, including Confetti Party, Fairy Party, Bluey Party and more.
Disclosure: This post contains an affiliate link, and at no additional cost to you, I'll earn a small commission if you decide to purchase after clicking through the link. I'll only ever recommend things that I love and believe will help you, and the decision to purchase is entirely yours!
Sesame Street First Birthday
When it comes to planning the perfect first birthday, it's important to make sure you choose a theme your child will love. Of course, when they're so little, it can be hard to know! But, let's face it, every kid just adores Sesame Street, which is what makes it the perfect theme for a party.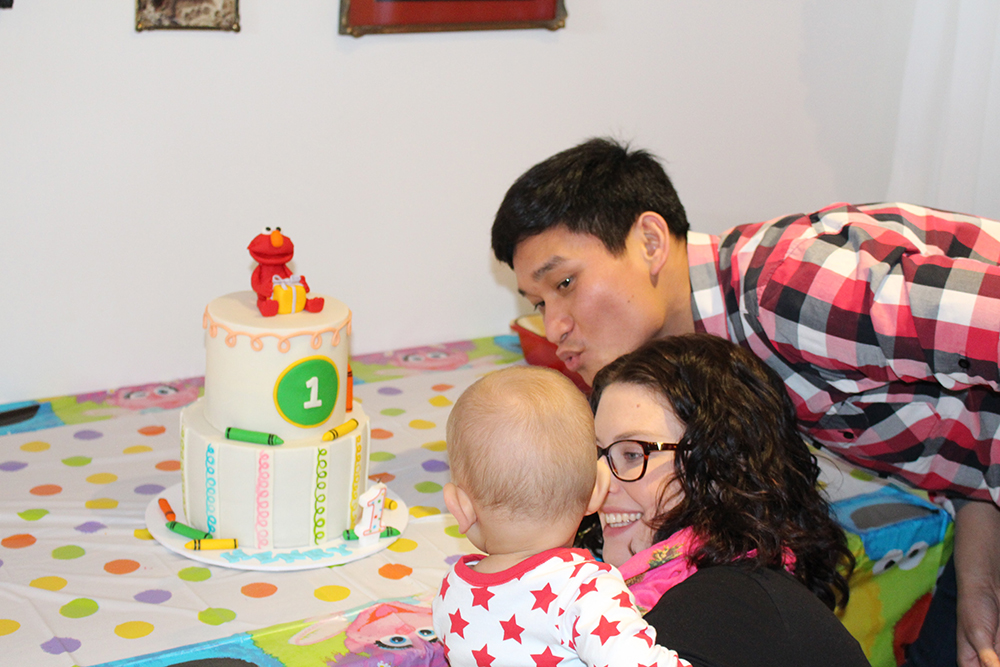 Sesame Street Cake

The main event at every birthday is always the cake! Kids can't get enough of it. This adorable Sesame Street cake was made by Cakes by Kyla. You can also find Sesame Street cake toppers and other themed decor here.
Sesame Street Cake Smash
Another fun tradition when it comes to first birthday is the cake smash! You give the birthday boy or girl their very own cake they can dig into and enjoy. For many babies, it's their very first taste of cake, which is what makes it so fun! Watching their reaction is just the best. This gorgeous cake was also made by the very clever Cakes by Kyla.
The best way to a good cake smash cake is making sure there's plenty of colour and it's nice and soft (fondant isn't a great choice). This means the birthday child can dig in a make a mess, which looks even better for photos!
Sesame Street Backdrop
Of course, no party is truly complete without a fabulous backdrop. It makes the perfect centre piece to any party and is ideal for standing in front of for those all important photos. This incredible backdrop was purchased from Ebay. You can also check out this Sesame Street backdrop here.