In the world of parties and celebrations, it's often the smallest details that leave the most significant impressions. Among these details, one element that consistently stands out is the party favour. A party favour serves as a token of gratitude, a small gesture of appreciation towards the guests who took the time to be a part of your special occasion. It's a tangible memento of the event, something that guests can take home, serving as a reminder of the joyous moments they shared at your gathering.
However, in a world where store-bought items are readily available, party favours have often been reduced to generic trinkets, lacking the personal touch that makes them truly memorable. That's where DIY party favours come into play. DIY, or Do-It-Yourself, party favours offer a unique opportunity to infuse your personality and creativity into these small tokens of appreciation. They allow you to tailor each favour to your event's theme, ensuring a level of cohesion and attention to detail that doesn't go unnoticed.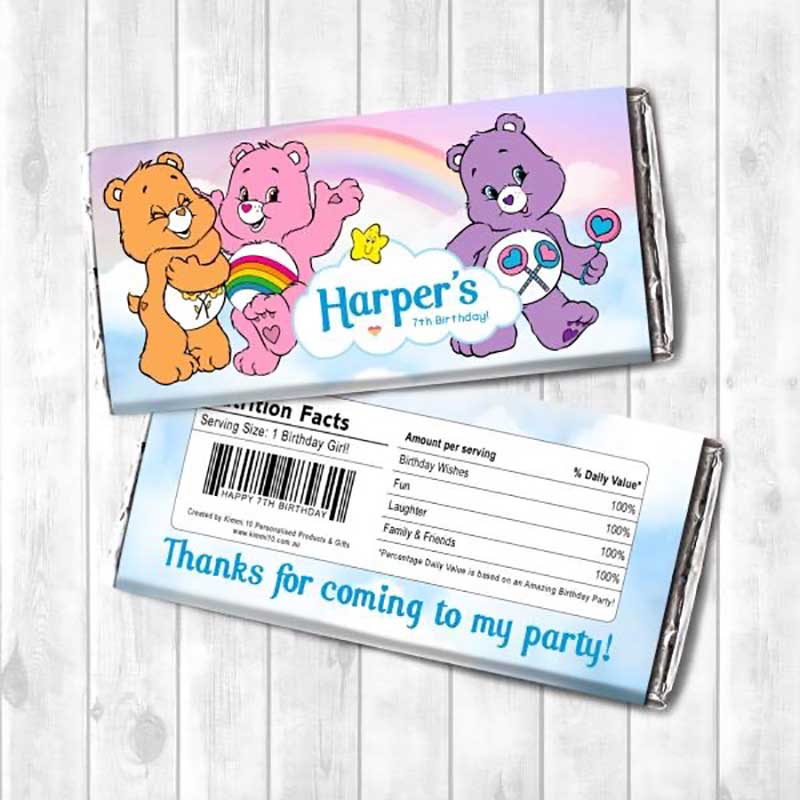 Creating your own party favours isn't just about crafting unique gifts; it's also about the experience and joy that comes from the process of creation. In this comprehensive guide, we will delve into the world of DIY party favours, exploring a variety of ideas that cater to different themes, age groups, and occasions. Whether you're planning a whimsical children's birthday party, a sophisticated cocktail gathering, or a grand anniversary celebration, we have ideas that will inspire you and delight your guests.
So, let's embark on this creative journey together, transforming ordinary party supplies into extraordinary tokens of gratitude that your guests will cherish long after the party is over. Stay tuned as we unravel the exciting world of DIY party favours, one creative idea at a time.
Why Choose DIY Party Favours
In an era where convenience often trumps creativity, one might wonder why they should opt for DIY party favours. After all, with a myriad of options available at the click of a button, why should one invest time and effort into creating something from scratch? The answer lies in the unique benefits that DIY party favours bring to the table, benefits that extend beyond the realm of convenience and delve into the spheres of personalisation, sustainability, and cost-effectiveness.
Personalisation and Uniqueness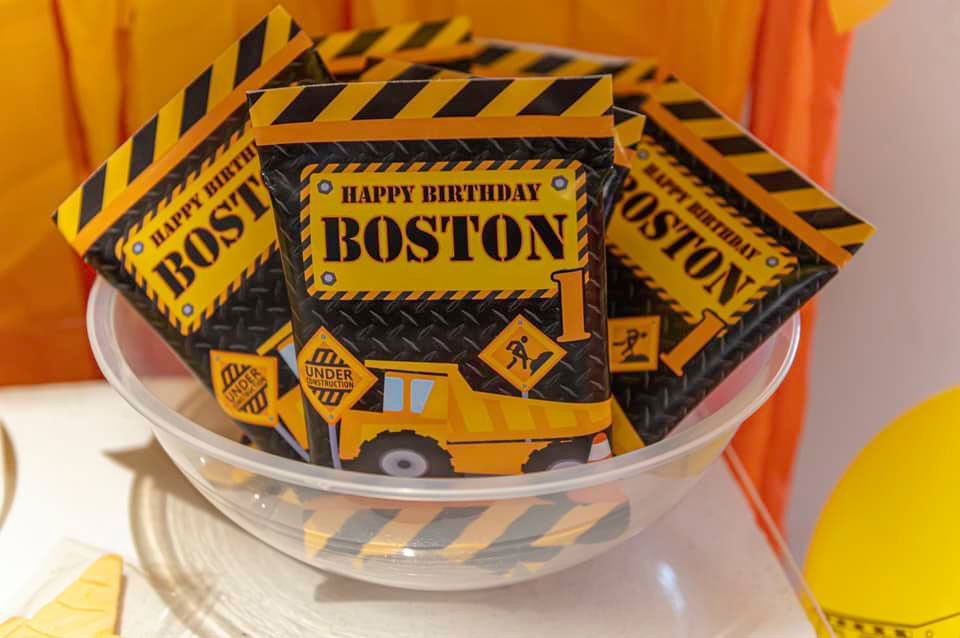 The first and perhaps most compelling reason to choose DIY party favours is the level of personalisation they offer. DIY party favours and even party bags can be tailored to match the style, theme, and colour theme of your event. They can be customized to reflect your personal taste, the preferences of your guests, or even the personality of the guest of honor. This level of customization is rarely achievable with store-bought favours, which are often generic and mass-produced.
Creating your own party favours also ensures that your gifts are unique. In a world where mass-produced items are the norm, a handmade favour stands out as a breath of fresh air. It's a one-of-a-kind memento that your guests are unlikely to receive anywhere else. This uniqueness adds value to your favours, making them more than just trinkets, but keepsakes that your guests will cherish.
Sustainability and Mindfulness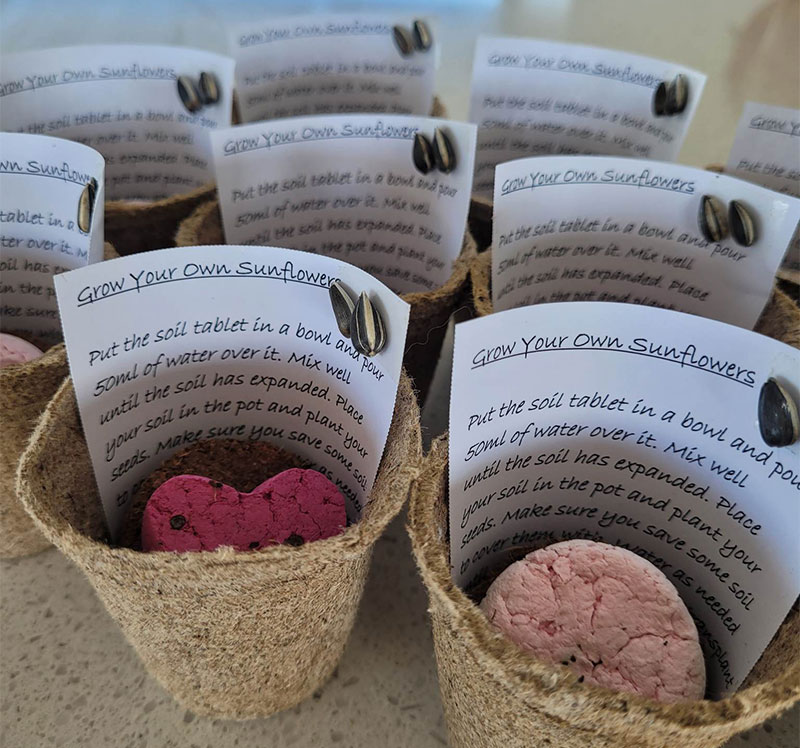 Another significant advantage of DIY party favours is their potential for sustainability. By creating your own favours, you have the opportunity to make conscious choices about the materials you use. You can opt for recycled or upcycled materials, choose packaging that's biodegradable, or even create favors that serve a practical and reusable purpose. This mindful approach to party planning allows you to reduce waste and minimise your event's environmental impact.
Cost-Effectiveness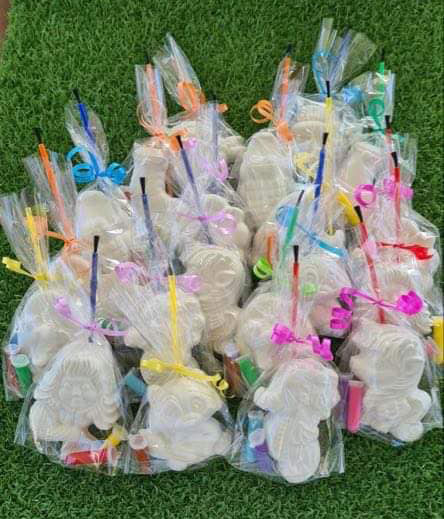 Finally, DIY party favours, and even party supplies,  can be a more budget-friendly option. While this may not always be the case, especially for more elaborate or time-consuming projects, there are countless DIY favour ideas that are both easy and inexpensive to create. By creating your own favours, you can potentially save a significant amount of money, which can then be allocated to other aspects of your event.
Choosing DIY party favours is about more than just crafting; it's about creating an experience. It's about expressing your gratitude to your guests in a way that's personal, thoughtful, and mindful. It's about offering a piece of yourself in the form of a handmade memento.
DIY Party Favour Ideas for Kids
When it comes to children's parties and putting together the decorations, the favours are often one of the highlights for the little guests. Kids love the anticipation of opening a gift, and the joy of discovering what's inside. But beyond the excitement, party favours can also serve as a valuable tool for sparking creativity, encouraging learning, and promoting play. Here are a few DIY party favour ideas that are not only fun and exciting, but also engaging and educational.
Customised Colouring Books
Colouring is more than just a fun activity for kids; it's also a powerful learning tool that promotes creativity, improves motor skills, and enhances concentration. Create mini colouring books with a few pages of fun images related to your party's theme. You can either draw the images yourself or download printable colouring pages from the internet. Pair them with a small pack of crayons or coloured pencils.
To make it even more special, you can personalise each colouring book with the child's name. This not only makes the favour more personal, but also adds an element of excitement as each child receives a colouring book that's made just for them.

This comprehensive art set from Crayola  is a fantastic product for a DIY party favour. It includes 64 Crayola crayons, 20 short colored pencils, 40 washable markers, and 15 large sheets of paper. You can create party packs and divide up the contents of this set between kids with some DIY colouring pages you create. A quick and easy idea!
Crayola is a trusted brand known for its high-quality, non-toxic products, making this set a safe and reliable choice for children.
Themed Playdough
Playdough is a classic childhood favorite that never goes out of style. It offers endless possibilities for creative play and also helps develop fine motor skills.
Homemade playdough is easy to make and can be customised with different colors and glitters. Package them in small jars and attach a label related to your party's theme. You can even add essential oils to make the playdough scented. To add an educational element, you can include a set of shape cutters with the playdough. This will not only enhance the play experience but also help children learn about different shapes.

The Play-Doh Party Pack is a great option and includes ten cans of playdough in a variety of bright, fun colours. Playdough is a well-loved brand that's known for its high-quality, non-toxic modeling compound. The small size of the cans makes them perfect for party favours, and the variety of colors will inspire creativity in kids. You can even create your very own DIY labels to personalise the gifts!
DIY Slime Kits
Slime is all the rage among kids these days. It's squishy, stretchy, and incredibly satisfying to play with. But beyond the fun, making slime is also a great way to introduce kids to basic science concepts. Put together a DIY slime kit with all the ingredients they'll need to make their own at home. This could include a bottle of glue, a small container of activator, food colouring, and glitter. Don't forget to include instructions! You can even turn it into a mini science lesson by explaining the role of each ingredient in the slime-making process.

The Elmer's Glue Slime Starter Kit is an excellent choice. This kit includes two bottles of clear school glue and two bottles of blue glitter glue. Elmer's is a trusted brand known for its safe, washable, and non-toxic glues. This kit provides the essential ingredients needed for making slime, making it a great starting point for your DIY slime kits.
These are just a few ideas to get you started. The key to creating successful DIY party favours for kids is to think about what they enjoy, what will engage them, and what will provide lasting value beyond the party. Remember, the best party favors are not only fun and exciting, but also spark curiosity, encourage creativity, and create lasting memories.
DIY Party Favour Ideas for Adults
While party favours are often associated with children's parties, they are equally appreciated at adult gatherings. A well-thought-out party favour can serve as a token of gratitude for your guests' presence and a memento of the shared experience. When it comes to adult parties, the key is to create favours that are not only aesthetically pleasing but also practical and meaningful. Here are some sophisticated DIY favour ideas that your adult guests will love.
Homemade Bath Salts
In today's fast-paced world, the gift of relaxation is one that's sure to be appreciated. Bath salts are surprisingly easy to make at home with just a few ingredients. Mix Epsom salts with baking soda and a few drops of essential oil, then package them in a stylish jar for a favor that's both luxurious and practical. You can customise the bath salts to match your party's theme by choosing a colour for the salts and a scent that reflects the mood of your event. For instance, lavender oil for a calming effect or citrus oil for a refreshing and invigorating aroma.

This Epsom Salt by Sky Organics is a high-quality product that's perfect for creating homemade bath salts. Epsom salt is known for its numerous health benefits, including soothing sore muscles, reducing inflammation, and promoting sleep. This product is made of pure Magnesium Sulfate, with no added chemicals or fragrances, making it a safe and natural choice for bath salts.
Customised Coasters
Coasters are a practical item that can be easily customised to create a stylish and useful favour. Consider using a craft like decoupage to create one-of-a-kind designs. You can use decorative paper, photos, or even fabric to create a design that matches your party's theme. Alternatively, you could use a simple ceramic or wooden coaster and personalise it with a hand-painted design or a thoughtful quote. This is a favour that your guests can use in their homes, serving as a constant reminder of your special event.

These Ceramic Coasters by Teivio are a great base for the customised coasters party idea mentioned above. The coasters are made of absorbent ceramic stone that can effectively catch drips and spills, protecting your furniture. They come with a cork backing to prevent scratching. The coasters are blank, providing a perfect canvas for your custom designs.
Infused Olive Oil

Gourmet food items always make for a delightful favour, and infused olive oil is no exception. It's surprisingly easy to create at home and offers a world of flavor possibilities. Simply fill a bottle with olive oil, add your chosen ingredients, and let it infuse for a week or two. You could create a spicy chili oil, a fragrant rosemary oil, or a zesty lemon oil. Pair it with a small loaf of artisan bread for a favor that's both delicious and practical.
The Truffle Hunter White Truffle Oil is an excellent choice for the infused olive oil party favor idea. This oil is made with powerful white truffle flavor throughout with a gentle olive oil finish. It has a rich flavour that's perfect for dressings,
When creating DIY party favours for adults, consider your guests' tastes and interests, as well as the theme and tone of your event. Whether it's a casual get-together or a formal celebration, a well-crafted party favour can add a touch of thoughtfulness and sophistication to your event. Remember, the goal is to create a favour that not only serves as a token of appreciation but also enhances the overall experience of your event.
Need help planning your next birthday party? Make sure your download our DIY party planning checklist and have a go!