My five-year-old daughter is obsessed with everything unicorns. It was only naturally for her to request to go as a unicorn for Book Week. It wasn't hard for her to find a book either, as we have a bookshelf basically dedicated to the unicorn genre (there are surprisingly plenty of books!). But Vivi didn't want any old unicorn, she wanted to go as a Groovicorn (it you haven't read the book I highly recommend). So she put me to the test of making the perfect, glitter filled unicorn mask with the Cricut. A test I didn't take lightly.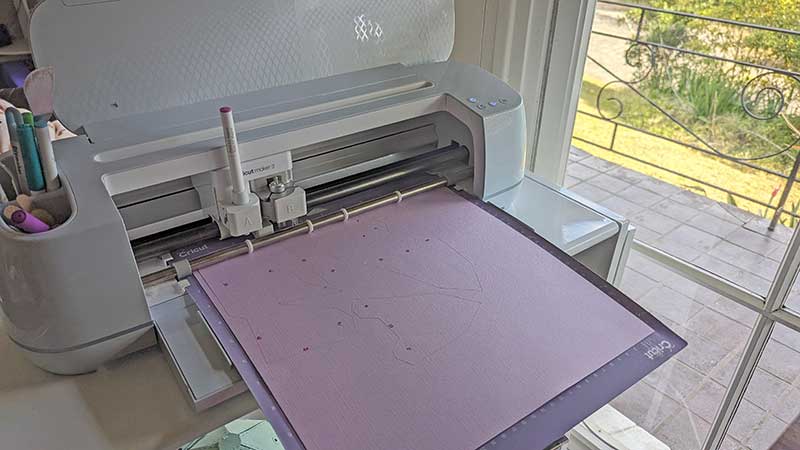 3D Unicorn Mask Cricut
I will admit I have been eyeing off the 3d masks in the Cricut Design Space for a while now, but has never been brave enough to attempt one. This was just the push I needed. I will tell you now, it was much easier than expected, but there are some handy hints that make the process even simpler. While we ended up with an amazing mask (if I do say so myself), it did take two tries to get there and I learnt so much along the way.
Let's dive into some handy hints.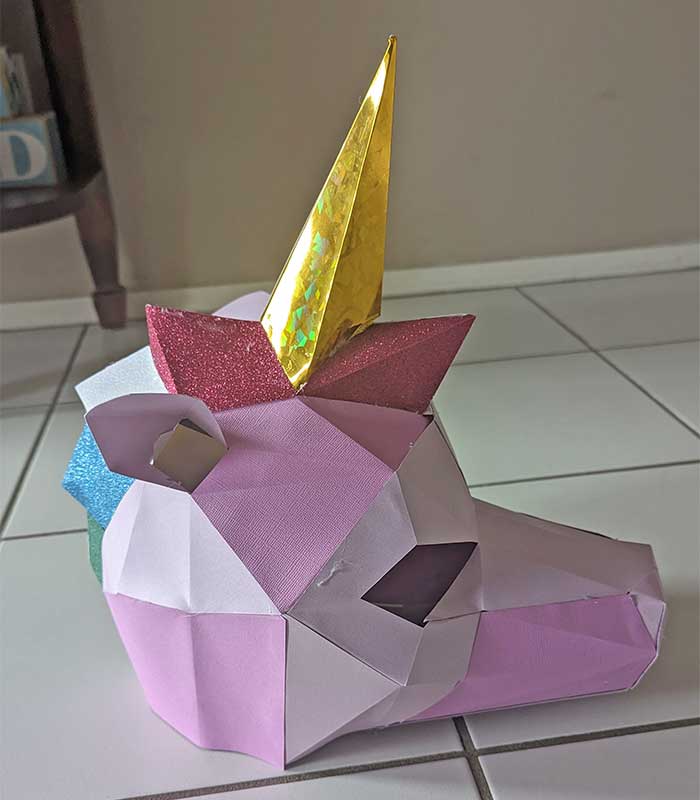 DIY Unicorn Mask Tips
Ready to make your own 3d mask? Here are some tips to help.
The masks are made for adults and are BIG. Be sure to shrink it before you start . I make it 20% smaller and that seemed a good spot for us. It fits Vivi well.
Hot glue is your best friend. The options are endless when it comes to glue choices, but I highly recommend hot glue. It stuck fast, so you could move quickly and held in place so well.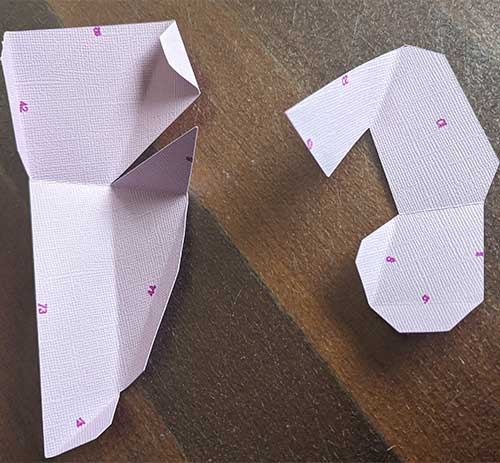 Fold first. The Cricut pops on score lines that you can then go bend in shape. Do all of this first before you even begin glueing. Just a little prep will go a long way when it come to construction line up the pieces. 

When you download the instruction pdf it lists the order you need the pieces. Scroll through and line everything up. Again, when you are arm deep in a hot glue gun, it helps and saves so much stress to have everything ready to go.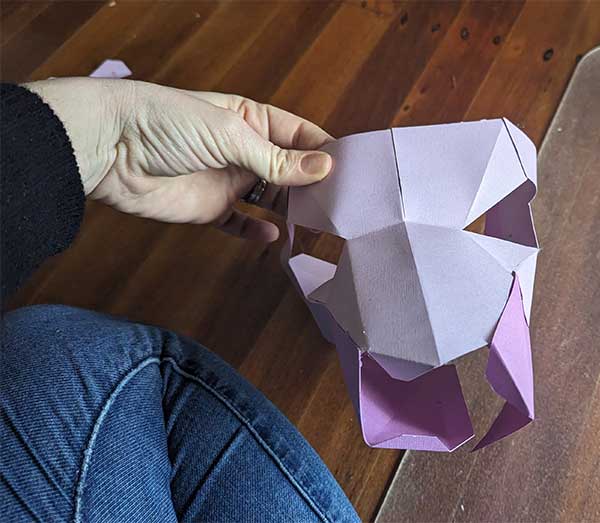 Take your time. There's no rush on this, so take it slowly and get it right. There's nothing worse than glueing the wrong piece down and trying to backtrack.
Groovicorn

Vivi is a little dancer we we had the perfect dance costume on hand to match the outfit. And plenty of sparkles with it. It's definitely one of the cheapest Book.Week outfits we've had over the years and better yet,.overly impressive too. Plus, I don't think we will find another one in the parade! (Unlike last year when my eldest went as Harry Potter). If you're on the fence about attempting a unicorn mask, my advice is to dive in and give it a go. You will surprise yourself!