Everything about this gorgeous Lego party says colourful fun – exactly the way Lego should be! Kids and Lego are a match made in heaven (actually, adults too!). It's hours of fun and so much creative, what's not to love. A Lego party theme is just perfect and you can have so much fun throwing it together. Mum Amylee shares how she created this amazing 6th Lego Party for her son Korbin. Now's the chance to have a go yourself with these tips to create your very own Lego birthday.
Lego Birthday Party Set Up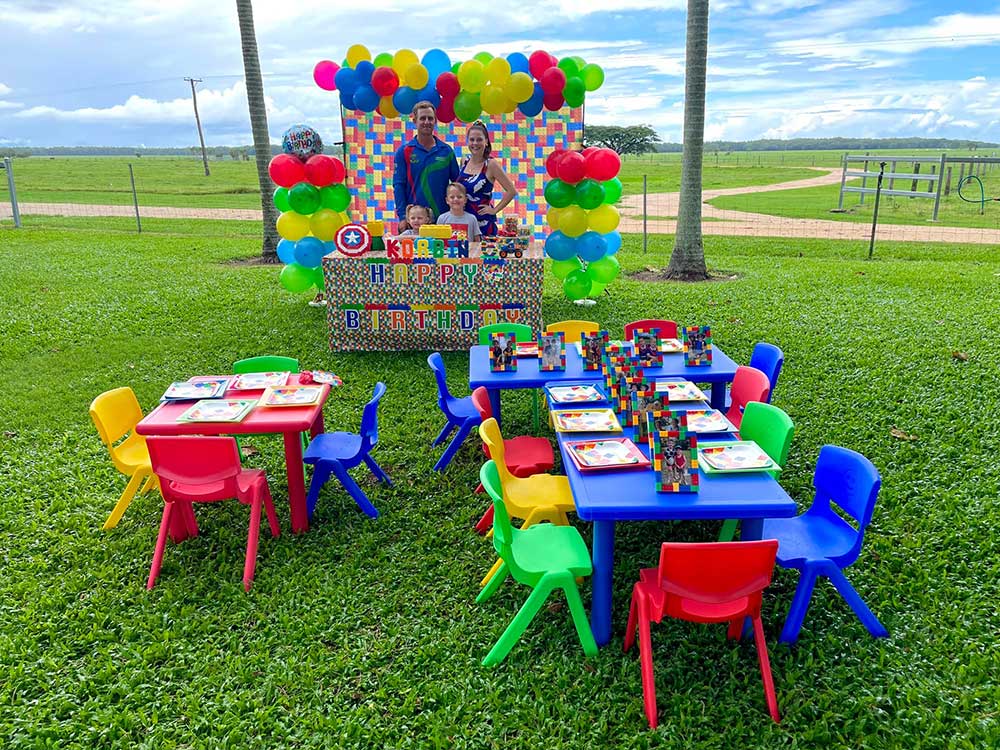 It's all in the details for this stunning party. So much Lego fun, from the Lego masterpieces on the party table through to the gorgeous Lego from party favours on the kids' table – everything looks amazing. Here's where Amylee picked up some of the pieces:
Lego Food Table
If you're going to throw a Lego party, it makes sense to build some of the party decorations from Lego!
How clever is this party set up with the cutlery holder and napkin holder both made from Lego pieces. It looks great and also serves a purpose on that all-important party table!
Another clever idea is turning your party food into letters! Fruit is perfect for this, spelling out the word LEGO in different colours. It looks just like Lego pieces and is even served on a Lego board.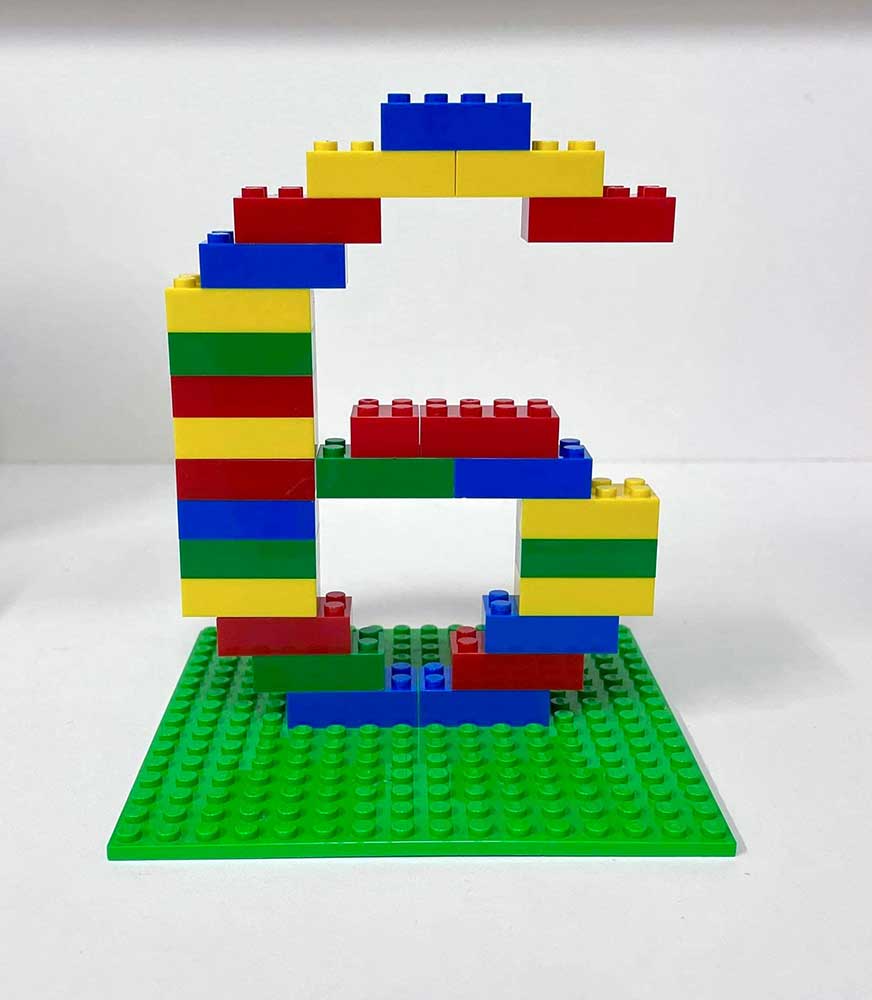 Once again, using actual Lego to create party decorations is such a great idea. Try building a number for the birthday boy or girl is a fabulous option!
Lego Cake
Check out this amazing Lego brick cake! What an incredible job has been done with this gorgeous birthday cake. This Lego party cake was made by Kris Pierantozzi
The cake table cloth is actually Lego wrapping paper – so clever!
Lego Party Favours
No Lego birthday is complete without some fun party favours for the guests! These Lego party frames are such a great idea! Perfect for guests.
These Lego frames were handmade using hot glue gun along with red, yellow, blue and green bricks from Target and white frames from Prices Plus.
Looking to pull together your own party? Why not download our DIY party planning checklist for a little help!