If you have a little one celebrating a first birthday soon, Wild One is the perfect theme to have a little fun with! It's a cute play on words, while opening up so many different decorating options that you can really have some DIY fun with. Rachael shares her how-to guide on how she pulled together this creative Wild One party set-up!
Disclosure: This post on Wild One birthday set-up contains an affiliate link, and at no additional cost to you, I'll earn a small commission if you decide to purchase after clicking through the link. I'll only ever recommend things that I love and believe will help you, and the decision to purchase is entirely yours!
After researching costs, I felt I needed to think outside the box. Balloon garland I was quoted $300, Sugar cookies $100, Animal statues $500 and that was just the beginning! Financially we couldn't afford it as my partner is disabled and I'm his full-time carer and stay-at-home mum. I love to be crafty and I love party planning, so here's some of my tips and DIY how to. Everything was DIY besides the cake.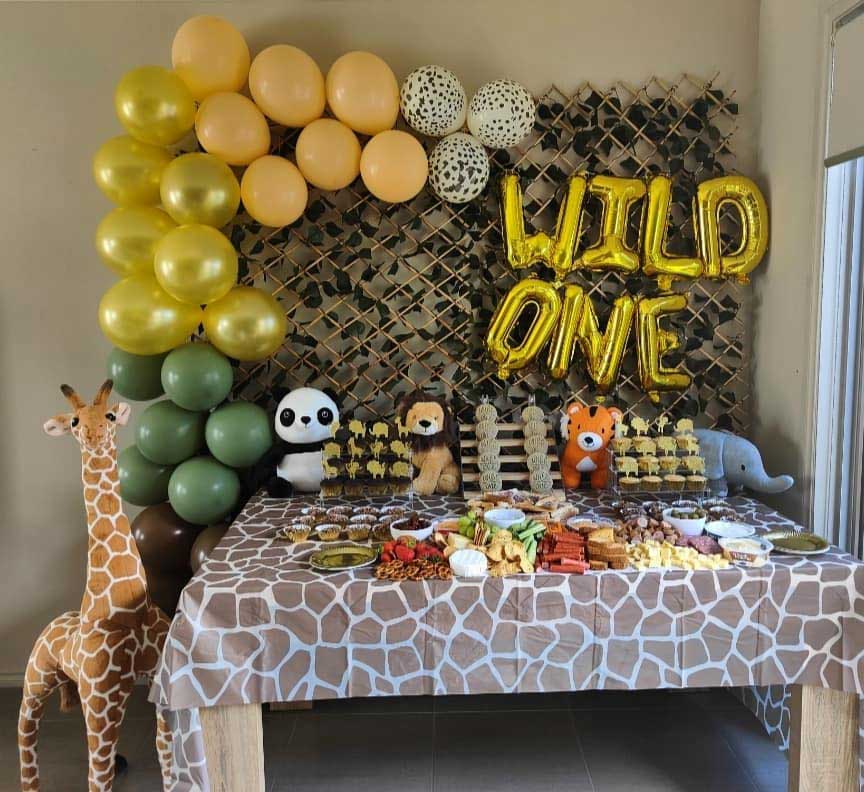 Wild One Party Set-up
The biggest advice I can give is don't buy something the first time you see it, look around online and compare prices, eBay party stores are incredible and have great prices. Pinterest is a great place for an idea starter, but remember you can DIY anything. Don't be discouraged if you see photos of really expensive set ups. Our
DIY balloon garland
cost $8, I didn't use the DIY garland strip in the end, I tied it up in twos/ threes then had the string going exactly where I wanted them placed. I used the greenery trellis backing but you can also attach the string to the wall with tape and it won't mark if you're careful removing.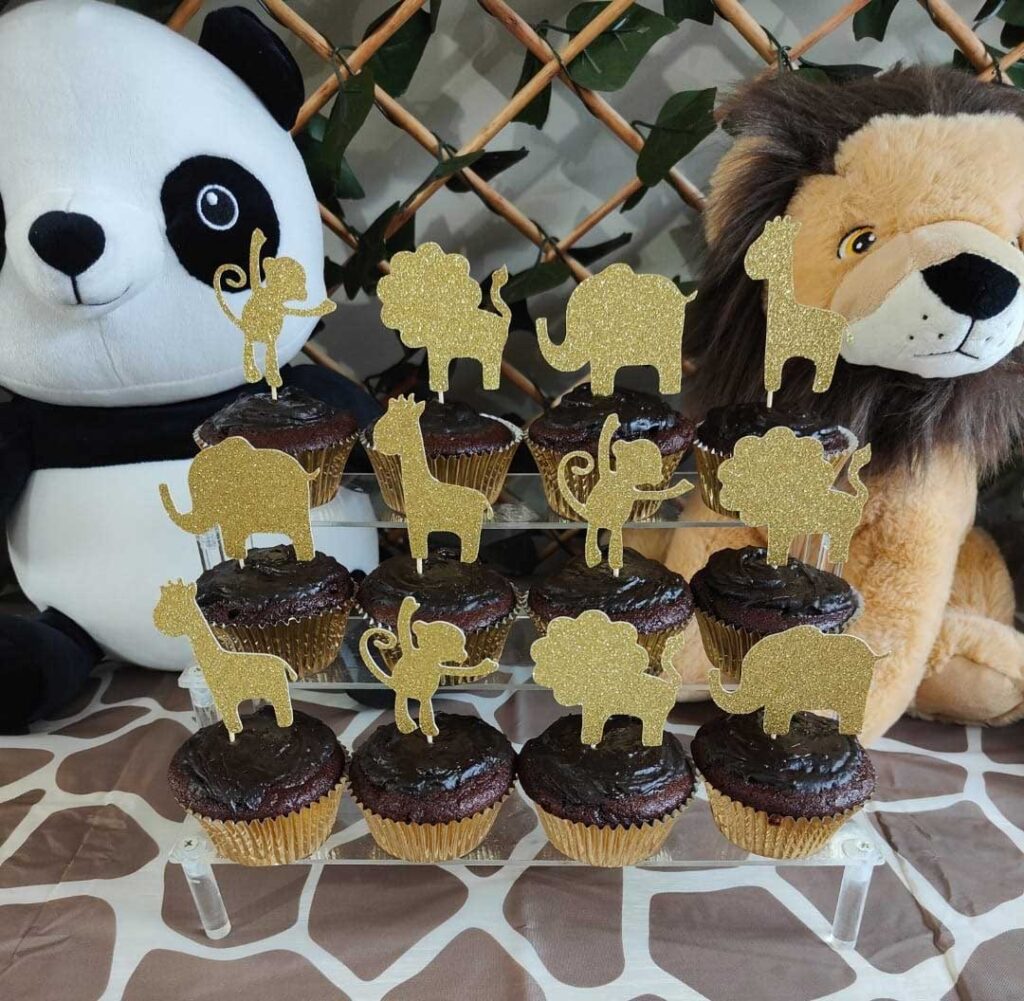 The animal teddies were from Kmart at $9 each and giraffe was $45. My daughter loves them so luckily gets to keep them. 
Sugar cookies only cost me around $10 for all ingredients. I used preppy kitchen's recipe and they turned out perfectly. The cookie cutter and stamp were from eBay for $6, and the cookie display stands from eBay for $9.
I made the 24 cupcakes myself from the supermarket white wings boxes for $8, I bought the gold toppers from eBay for $24.
Wild One Photo Wall
The photo wall is an easy way to personalise the party and doesn't cost much at all! You can just print off your photos at Kmart and stick up anyway you like. It makes the perfect party backdrop!
The greenery trellis we already had but I brought them from Kmart a while back for $35 each. eBay and Catch often have great deals on greenery walls also. The green vines were all from Kmart, I sourced so many things through online small businesses and saved so much money and there's always tutorials around to watch.
Wild One Cake
Rachael outsourced this cake, but you can always check out our cake collection for some great ideas.
Good luck pulling together your Wild One party. We can't wait to see the results! If you're keen to share with us, please email [email protected]
Need help planning your next birthday party? Make sure you download our DIY party planning checklist and have a go!