Bluey has to be one of the most popular themes out there when it comes to kid's birthday parties – and for good reason too! Everyone's favourite heeler family is so much fun to watch. What's not to love! Mum Holly has pulled together this amazing Bluey 3rd birthday party for her little one. Scroll on for some inspiration to help with your next event.
Party FOOD
One of the key features at any kid's birthday party is of course the party food! Even better if you can keep all that food on theme. It's the perfect way to add to the overall look and feel of the birthday, with the added bonus of lots of scrumptious treats for guests to enjoy. Here's some of the great snack ideas Holly put together:
Coco pops
Muffins
Chunky Chimp's bananas
Yes/no button cookies
Buttermilk pikelets
Grandad's pumpkin seeds
Rita's beans
Pom poms
And so much more! All these have a fabulous reference back to the Bluey TV show, which any avid watcher will enjoy. Plus, they are all super tasty. The signs add the perfect finishing touch. These were provided by Hunter Celebrations. The tablecloth has been made from fabric that's available from Spotlight.
Kid's Party Table
There's no better way to make the kids feel special at a party than to set up their very own little table for them to sit at. This set up Holly has pulled together is just perfect! 
Looking for more fabulous food ideas. Check out this amazing Bluey Grazing Board.
Bluey 3rd Birthday Entertainment
Of course, the other thing you have to think about when it comes to a kid's party is keeping them entertained! These Bluey 3rd birthday entertainment ideas from Holly are all the inspiration you need. Plus, they make the perfect party decorations in the process.
Rug Island
Ready for some pretend play? Bluey and Bingo pretend that they are living on a desert island in the back garden and they discover Dad washed up on the beach. Dad needs to embrace his inner kid if he wants to make Bingo and Bluey's Rug Island his home, too.
Snapchat Filter
This one is for the adults! Hunter Valley Celebrations has set up a fun Snapchat filter for guests to take photos and videos throughout the party.
On one table you will find:
Magic Asparagus (bubble wants)
Chattermax Glasses
Heeler Masks
A great dress-up table so guests can really get into theme! All these were provided by Hunter Celebrations.
Beauty Bar
What a fun way to keep the kids busy! On the table there's nail polish and some eye shadow for kids to finish off their party look.
All the character cutouts and signs are also done by Hunter Celebrations.
Bluey Duck Cake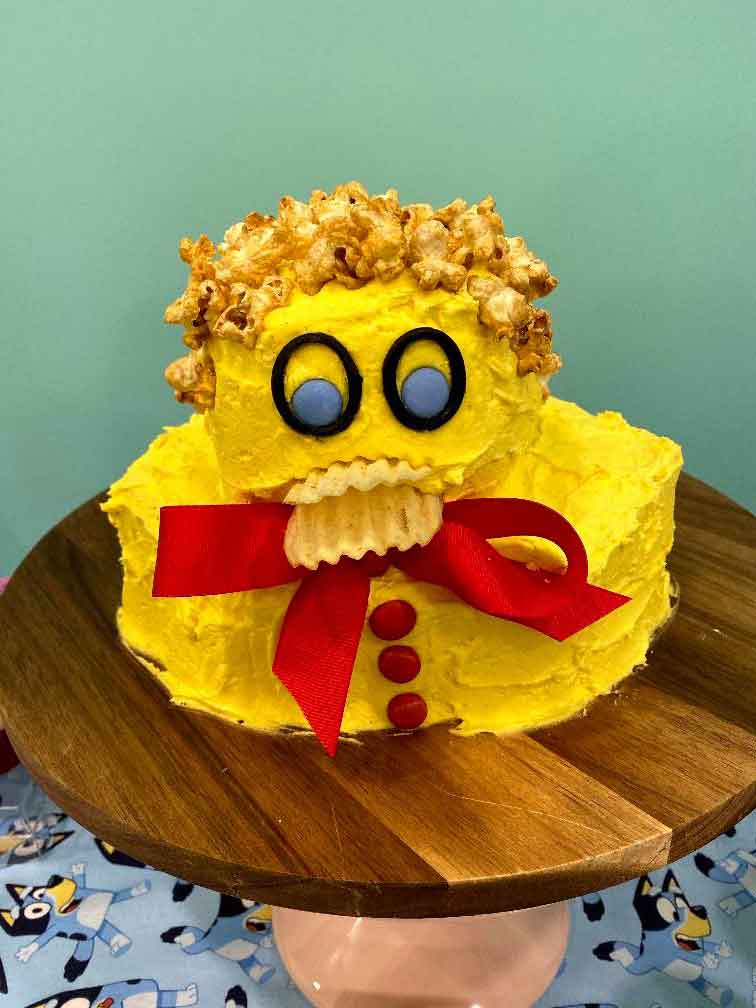 We all know that a Bluey 3rd birthday party isn't complete without the famous duck cake!
The Duck Cake from Bluey aka the Rubber Ducky cake is a real life recipe from the Australian Women's Weekly Children's Birthday Cake Book.
Bluey Party Favours
Last, but not least, party favours are the perfect way to end a Bluey party on the right note! Kids just adore them. You can get clever and keep them in theme as well.
Bon Bons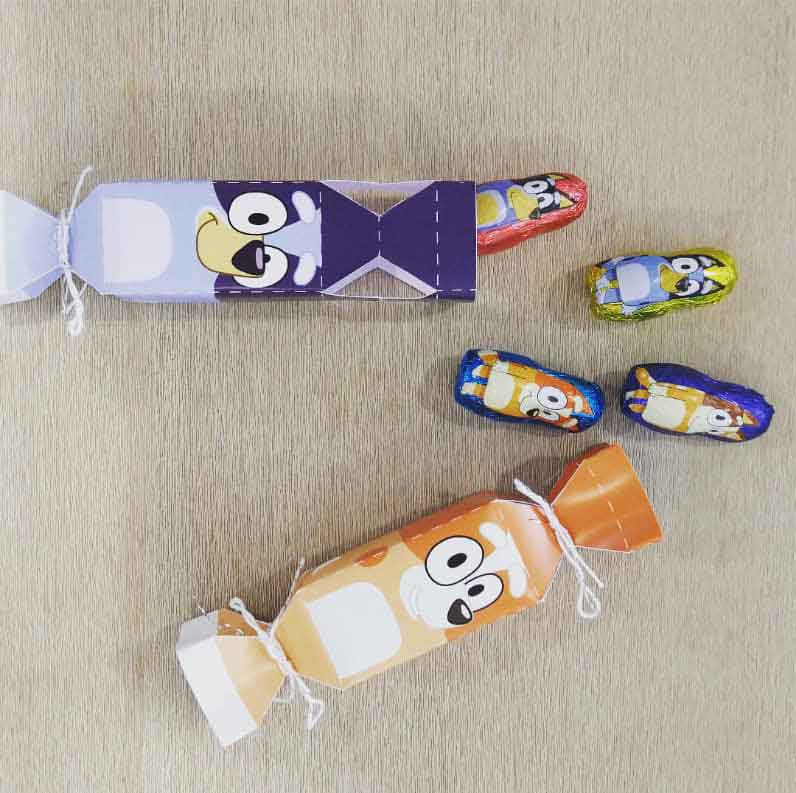 The template for these adorable Bluey bon bons came from the Bluey TV website. Holly has simply purchased some Bluey chocolates to go inside! They're the cutest kids party bags!
Adopt a Bunny
Finally, kids can even adopt their own bunny! These cute floppy bunnies are from Ali Express.
Bluey Party Inspiration
Looking for more Bluey party inspiration? We have it! Check out:
Plus, we have a great post on where to shop the best Bluey party supplies!
Need help planning your next birthday party? Make sure your download our DIY party planning checklist and have a go!